The NFL regular season is almost over and it has been nothing short of electrifying. Everybody that laughed off Jon Gruden is now eating humble pie. Although the Oakland Raiders are still a long way from being on the same level as the Ravens and the Patriots, they are playoff contenders and that is something both you and I didn't think would happen.
The NFL games are available on various channels in the US but if you are looking for an internet streaming option, none is as comprehensive as NFL Game Pass.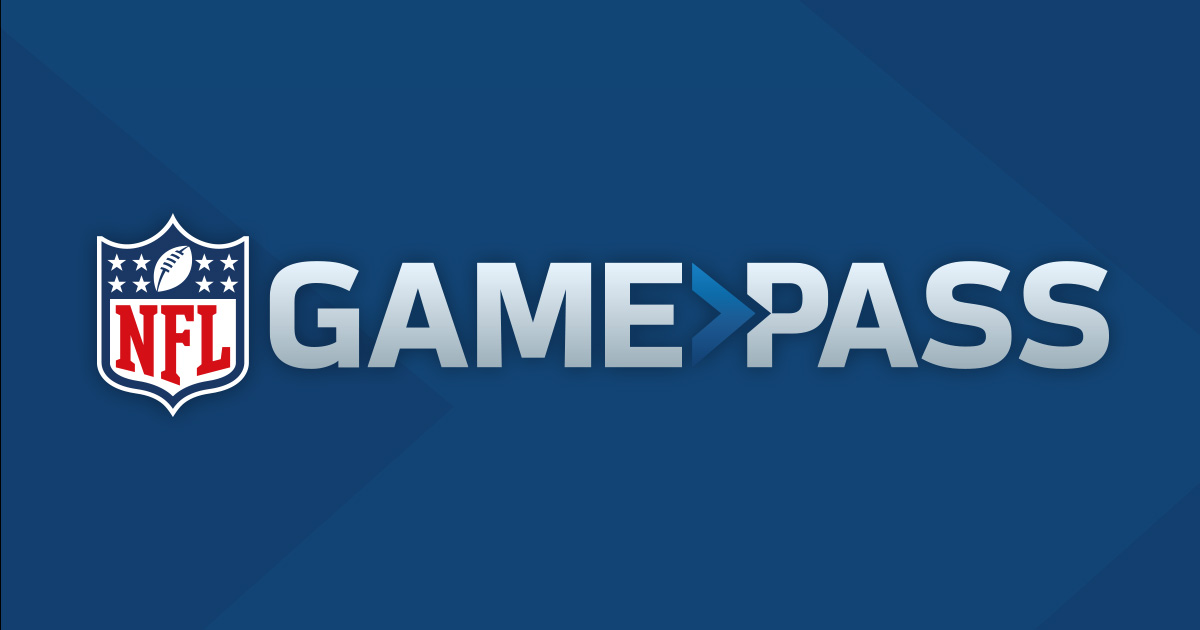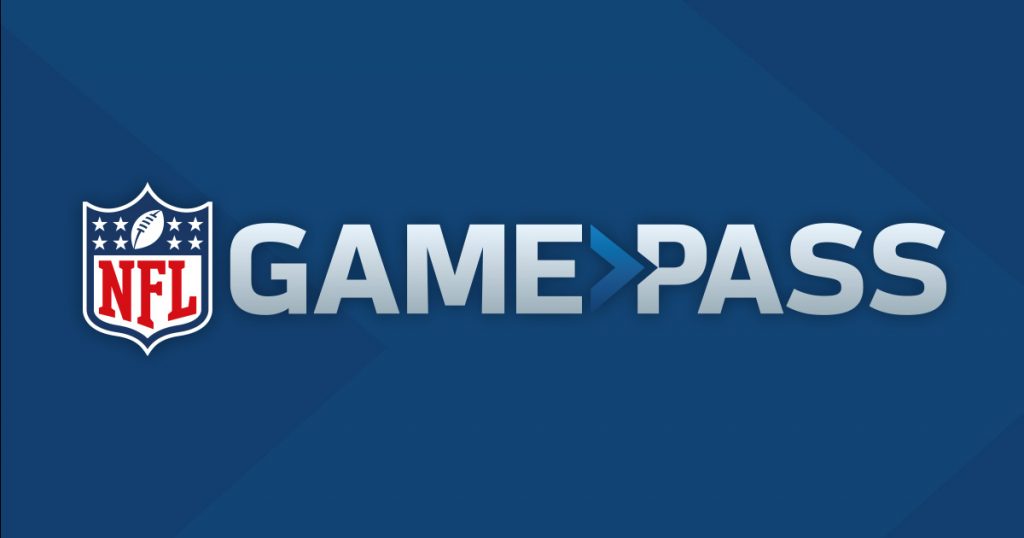 It allows you to stream all the 256 games in the regular season, the succeeding play-off games and ultimately the Super-bowl.
This is unlike other solutions like Hulu Live TV and YouTube TV which lack the NFL network channel meaning that you will have to miss the four games that air exclusively on the network each week.
NFL Game Pass also gives you access to NFL-related shows to help you broaden your knowledge of the game.
Unfortunately, there is one big problem. If you are in the US then you can only view replays of the NFL games. The various US TV channels are paying the NFL millions of dollars to show their games and therefore, giving Americans access to live games through NFL Game Pass would be seen as direct competition.
And that is where the VPN comes in.
VPNs Give You Access to Live Games on NFL Game Pass in the US
It allows you to change your IP address to one outside the US which not only gives you access to live NFL games but also allows you to pay a lower subscription fee for the whole NFL season.
This is quite ironic because usually, it's other people trying to spoof their IP addresses to US locations in order to get the best entertainment content. I guess we can't always be winners.
And now to the main reason why you are here. How do you choose the VPN to use from over 60 solutions?
Well, we have made it easy for you by narrowing down the list to just five solutions. Hopefully, by the end of the post, you will be better positioned to choose the best fit.
Best VPNs for NFL Game Pass
There are over 60 VPN solutions and all of them claim to work with NFL Game Pass. How do you choose the best solution to use? By following our recommendations.
We have tested all the popular VPNs and based on their performance rating we narrowed down the list to just 5 solutions. It should now be easier to select one that best fits you.
Here is a breakdown of the five VPNs before we get to the detailed reviews.
And in case you are wondering, this is the criteria we considered when selecting the VPNs.
Factors to Consider When Choosing a VPN for NFL Game Pass
Connection speeds – VPNs are always guaranteed to slow down your connection due to encryption and additional routing of data through the VPN servers.
And the worst part is that they will choose the most inappropriate time to dissapoint you. Just when your favorite player is about to make a classic touchdown.
Ensure that the VPN you choose does not significantly reduce your internet speeds.
Worldwide server coverage – How many servers does the VPN have? Multiple servers mean better speeds because there is no competition for bandwidth.
Then how are the servers distributed? The more countries they cover the easier it is to find a server that is near you which helps reduce the distance that your internet traffic has to travel before reaching the VPN servers.
Multiple device compatibility – NFL Game Pass can be streamed on multiple devices. A great VPN will have a dedicated app for all of these devices so that it's easy to change your IP address and secure your connection.
Security and Privacy – It's critical that a VPN puts up measures to protect your online identity and protect your data from hackers. More specifically, check to see if the VPN supports OpenVPN connection protocol and AES 256 bit encryption.
Customer support – When you experience a problem using a VPN, the first people you will contact are the customer care. This is why their responsiveness matters. You need to be sure that your issues will be resolved promptly.
1. ExpressVPN
Of all the VPNs I have tested, ExpressVPN offers the best speeds. It's the solution I personally use but most of the time I even forget it's there. You can, therefore, be assured that the game will not stop at a match-defining moment due to connection problems.
ExpressVPN has more than 3000 servers distributed in 94 countries and that gives you a lot of options to choose from. Also, you will have no problem using the VPN on most devices. It can be installed on iOS and Android devices and also computers running on Windows, Mac, and Linux.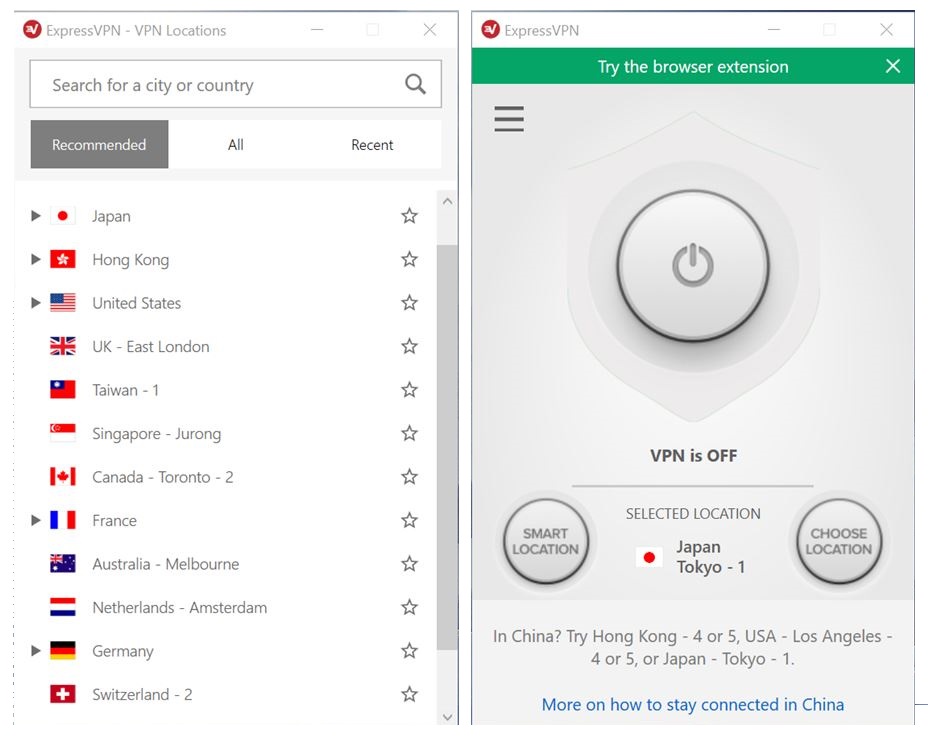 On the more advanced level, it can be installed on gaming consoles and streaming media players like Roku and Amazon Fire TV Stick.
But best of all, ExpressVPN can be configured on a router which will consequently help you protect all the devices connected to your network. This is the perfect way to bypass the 5 devices maximum cap imposed by the VPN.
Then the other thing worth mentioning is their customer support. They respond to your queries in mere seconds.
Also, if you are subscribed to any other streaming service like Netflix, Hulu, or Prime Video, you can trust ExpressVPN to unlock any blocked content in your region. Unlike NFL Game Pass, these services block VPN connections and a lot of the other VPNs are currently blacklisted from accessing them.
This VPN does not also let down when it comes to security. It is compatible with OpenVPN connection protocol which is further reinforced through AES 256 bit encryption to create an impregnable security fortress.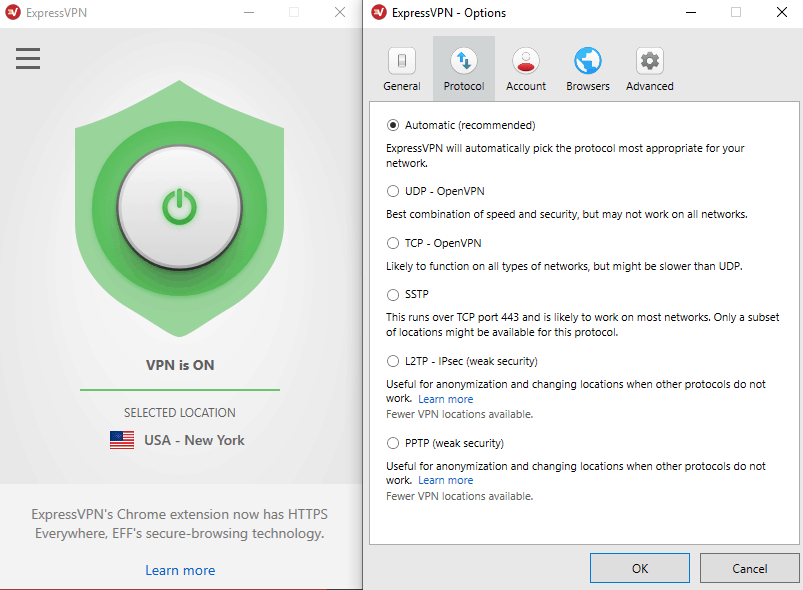 It also supports other protocols such as PPTP and L2TP which are not as secure as OpenVPN but offer better speeds. And, you don't have to change between them manually because ExpressVPN automatically selects the most appropriate protocol for your network.
Once you purchase the premium version of the VPN, you get a 30-day money-back guarantee. This is a period of testing the product and you can request a refund if unsatisfied.
Read Full Review
Pros
Excellent streaming speeds
A wide distribution of servers
Excellent customer support
Guarantees online security and privacy
2. NordVPN
NordVPN may be largely known for its top-notch security features but the VPN also offers excellent speeds making it perfect for NFL Game Pass. During our tests, we watched a full game with no interruption.
And with more than 5400 servers, it's hard to imagine ever suffering from connection problems resulting from congestion on one server. Minus the US, NordVPN covers 58 countries all of which will enable you to access live matches on NFL Game Pass.
NordVPN can also be used to unblock content on Netflix and the other streaming services to complete the perfect weekend recipe. Sports, movies, and unlimited shows. And whichever streaming device you have, NordVPN most likely has an app for it.
It is compatible with the standard iOS, Android, Windows, and Mac devices and even includes browser extensions for easy integration into Firefox and chrome. It also supports Smart TVs, gaming consoles, streaming media players and various types of routers.
You can simultaneously connect up to six devices to NordVPN using a single license.
Now let's talk security. This VPN offers standard security provided through OpenVPN connection protocol and AES 256 bit encryption but that's just the beginning.
The more security-conscious can utilize the double VPN feature which allows you to pass your internet traffic through two servers and thus encrypt it twice. And as if that's not enough, NordVPN also allows you to add The Onion Router (TOR) network over the standard VPN connection directly from the app.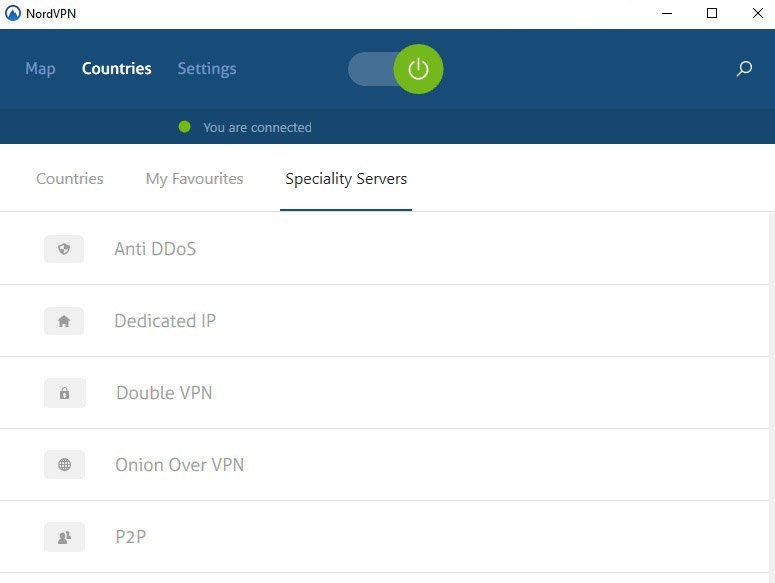 With other VPNs, you have to first have to download the Tor browser to enjoy this feature.
Unfortunately, the increased security comes at the cost of speed. Streaming a game while using double VPN or Tor over VPN will be a nightmare.
NordVPN also comes with a 30-day money-back guarantee so you have a way out in case it doesn't meet your expectations.
Read Full Review
Pros
Great streaming speeds
Top-notch security features
Multiple-device compatibility
30-day money-back guarantee
Cons
Advanced security slows down the speed
3. CyberGhost
Would you believe it? The once unknown CyberGhost is now my third choice for the best VPNs to use with NFL Game Pass. The VPN is especially popular in the streaming circle thanks to its specialized streaming servers.
They have set apart a few servers and optimized them to unblock geo-restricted content on the various streaming services like Netflix, Hulu, Prime Video and BBC iPlayer. The advantage of this is that you don't have to try out multiple servers to find one that unblocks videos successfully.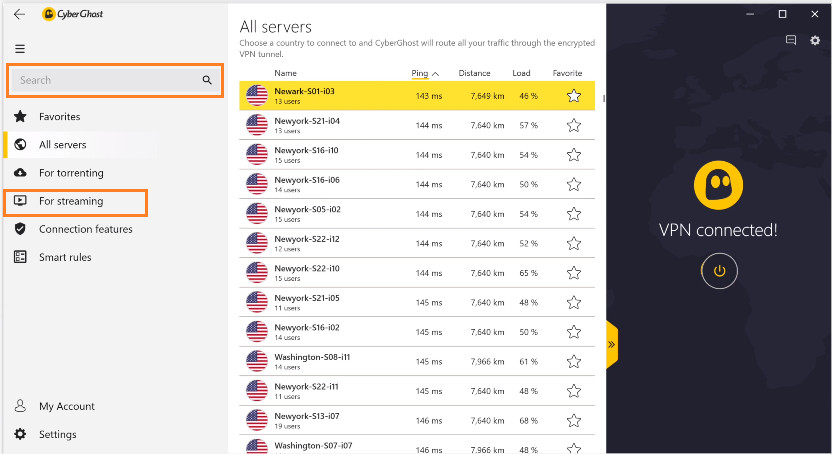 There are no specialized servers for NFL Game Pass but that should not be a problem because the service can be unblocked by any server as long as it's not in the US or Mexico.
The overall CyberGhost speed is average but the good news is that it will not interfere with your streaming.
Do you know what else is unbelievable about CyberGhost? It's price. This may not be true when purchasing a short-term plan but the VPN has arguably the best priced 3-year plan among the top-tier VPN solutions.
You would not even believe that it's currently the number one VPN in terms of the total number of servers worldwide. It comes with 5900+ distributed in 90 countries.
CyberGhost uses AES 256 bit encryption which makes it impossible for third parties to spy on your online activities. It will also be incredibly hard for hackers to steal your personal information when browsing on unsecured networks.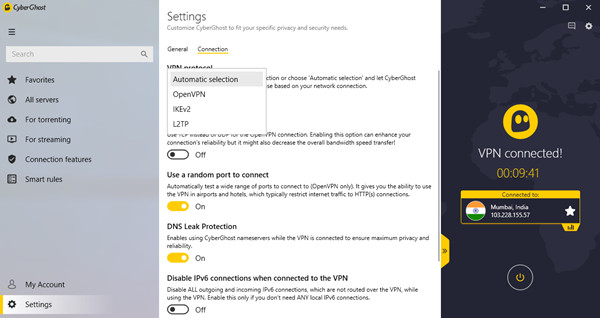 The encryption is implemented through various connection protocols such as OpenVPN, IKEv2, and L2TP/IPsec. You can manually switch between them to get the best speeds.
All the devices that you can use to stream NFL Game Pass including Smart TVs and streaming media players have a dedicated CyberGhost application. The VPN can also be configured on a router which will enable you to protect all the other devices on your network.
CyberGhost is the only VPN that offers a free trial on our list. However, it's just for a day a lot of the premium features such as the ability to bypass geo-restrictions will be limited.
This means that you have to purchase the premium plan to fully test the product. Don't worry though. You will be protected by their 45-day money-back guarantee.
Read Full Review
Pros
Great streaming speeds
Specialized streaming servers for popular streaming services
Compatible with multiple devices
45-day money-back guarantee
Cons
The 1-day trial is limited
4. IPVanish
IPVanish is a US-based VPN that promises the best speeds for streaming. A point to note is that they own and self-manage all their servers. Thus, if they promise speed and reliability, you can be assured that they will follow through. They have 1300+ servers in 75 locations.
I know the fact that they are located in the US is an area of concern but IPVanish maintains that they do no store user data. The US is a member of the 5-eye alliance who are known for surveilling on their citizens.
Should the government come knocking, IPVanish will have no data to give them. To further enforce privacy, this VPN uses OpenVPN connection protocol combined with AES 256 bit encryption to block out anybody trying to monitor your online activities. That is including your ISP.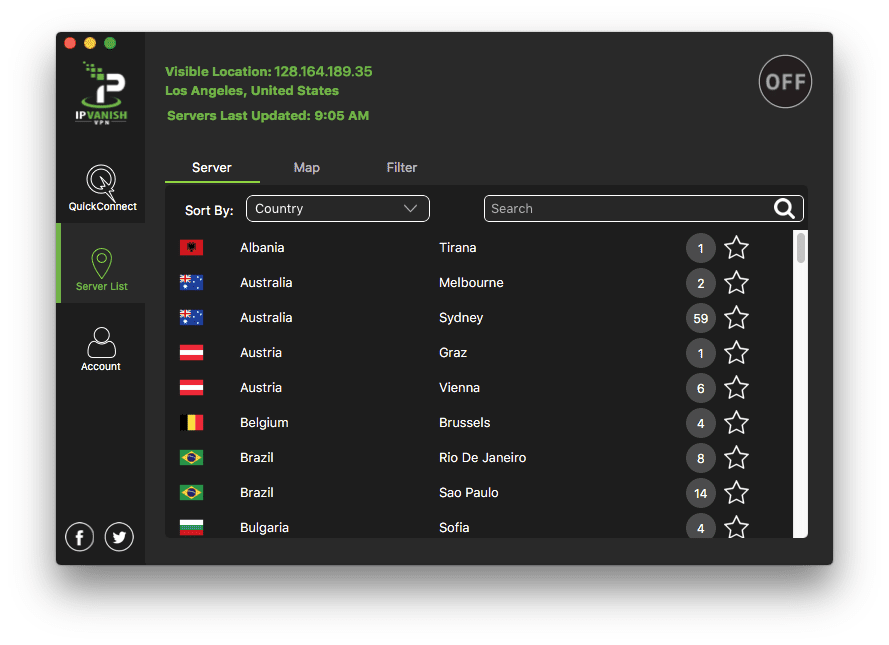 On the downside, IPVanish has been unable to avoid the bans imposed by the various streaming services. It will not help you unlock content on Netflix, Prime Video, Hulu or even BBC iPlayer.
Nonetheless, the VPN was exceptional with NFL Game Pass and allowed me to watch a full game uninterrupted. And that is why it is still on my top VPN recommendations.
It's also one of the best when it comes to torrenting as it supports P2P sharing on all its servers
IPVanish can be installed on mobile phones and computers and it also comes with guides on how to configure it on Chromecast, Roku, Linux, and routers. They are very generous in terms of the maximum number of simultaneous connections and they allow up to 10 devices.
This VPN only comes with a 7-day money-back guarantee. I have never understood why considering that all their competitors offer 30-days but it's still enough time to study and make a decision on whether to proceed with the subscription.
Read Full Review
Pros
Guarantees great streaming speeds
Solid security features
Supports torrenting on all servers
Allows 10 simultaneous connections
Cons
No longer unblocks Netflix and other streaming services
5. PrivateVPN
This is, without a doubt, the most affordable solution on our list. Unlike CyberGhost, PrivateVPN does not offer the best deals only on long-term plans. They have an unbelievable 3-month plan and their monthly plan is an absolute steal.
Admittedly, the VPN is limited in terms of servers. They have a little over 150 servers and a lot of people tend to overlook it because of this. However, I did not experience any major speed problems while using it and that would be the biggest problem if the servers were inadequate
PrivateVPN have also done an excellent job of distributing the servers to 60 countries and that's even more than NordVPN which has 20x their servers.
Moreover, the last time I reviewed the VPN they had a little over 100 servers so the growth is there albeit slow.
In our tests, we were able to watch a full game and the video only stopped once. Normally, I would make a fuss about it but it's impossible to do that here when the VPN is so cheap.
But what really impressed me about PrivateVPN is that it can still unblock geo-locked content on various streaming services without being detected. This is a feat that several bigger VPNs have been unable to achieve.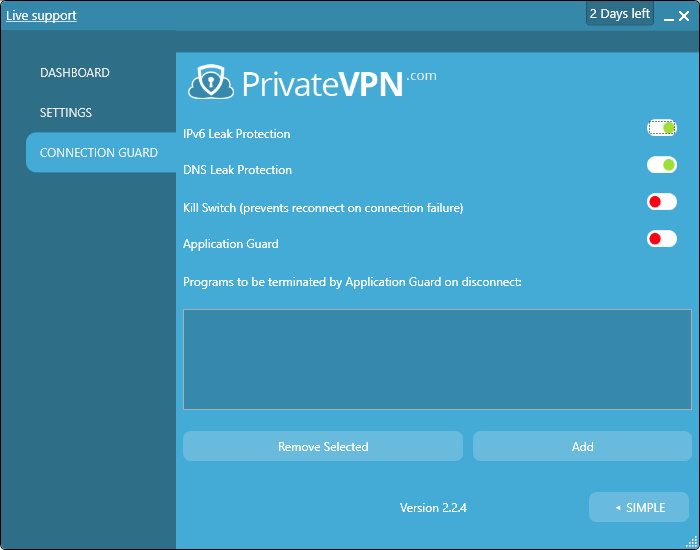 As expected, PrivateVPN supports OpenVPN connection protocol and uses 2048-bit encryption with AES 256. It's also compatible with L2TP, PPTP, and IPSec.
The security is further vamped up through a Killswitch that disables the internet when the VPN disconnects unexpectedly to avoid data leaks.
You will also get IPv6 and DNS leak protection.
PrivateVPN allows up to 6 simultaneous connections on a single license and comes with an app for almost all the devices you may use for streaming.
This VPN comes with a 30-day money-back guarantee.
Read Full Review
Pros
Great streaming speeds
Wide server distribution
Very affordable
Unlocks all popular streaming services
Cons
A limited number of servers
How to Watch Live NFL Games in the US Using a VPN
Choose a VPN of choice, download the appropriate application for your device and register an account with them.
Launch the VPN and connect to any server except those located in the US and Mexico. Remember to select the server that is nearest to you so that your data doesn't have to travel much to reach the VPN servers. This will improve your connection speeds.
Go to the NFL Game Pass website and purchase your preferred subscription plan.
Now download the Game Pass app for your device and log in to your account. Wait for kickoff time.
Note that the VPN should remain connected at all times. If it disconnects, the streaming service will detect your US IP address and block your access.
Also, if you are experiencing speed issues and you are connected to the internet via Wi-Fi, try using an Ethernet cable. It has better speeds.
What is the Best Free VPN for NFL Game Pass
NFL GamePass does not blacklist VPN connections so just about any VPN can unblock it. Still, I don't recommend that you use a free VPN. This is because what you don't pay in terms of money, you will pay in terms of your privacy.
Think about it. The VPN providers have servers that need to be maintained. How do they pay the maintenance guys? Probably though selling your data to the same people they are protecting you from.
And if that's not the case, free VPNs will usually have the worst speeds due to the huge number of people connecting to their servers.
The only free VPNs I recommend are those that are part of a premium product or otherwise called Freemiums. Unfortunately, freemiums are limited in some way to motivate you into buying the premium plan.
For instance, Tunnelbear has a free version that only allows you 500MB of data each month. Go ahead and use it and tell me if it even gets you to the kick-off whistle.
Conclusion
US Citizens are lucky. We have all the best entertainment content. Everybody else is looking for ways to change their IP addresses to a US location. But for the first time we are getting the raw end of the deal.
We pay more for a season-long subscription of NFL Game Pass and yet we can only access game replays. Well, no more! Who wants to watch a game when you already know the results?
VPNs have ensured that it doesn't have to be like that. But you need to find the right VPN first. I have given you five excellent solutions and hopefully you have settled on one. If not yet, then I will tell you my favorite.
Express VPN. I know you saw that coming. The speeds are impressive and its versatility means you can use it for all your other VPN needs. And the best part is that you can try the product risk-free for 30 days. It's a win-win situation for you.