Do you know what's not fair? That all the Netflix users pay just about the same subscription fee but will have access to different libraries. The shows and movies that you can stream depend on the region you are connecting from and unfortunately, some countries get the raw end of the deal.
For instance, according to Unogs, Netflix US currently has 5929 titles while the Spanish library has 3706 titles. A difference of 2223. Therefore, if you are a US citizen visiting Spain, you will not be able to access a lot of your favorite shows while there.
Before 2016, this was not a major issue because you could use a VPN to bypass the geographical restrictions. However, Netflix has since begun a crackdown on unblockers which has affected a lot of VPNs.
IPVanish is their latest victim.
When I tested the VPN in October 2019 the VPN was working perfectly with Netflix. Fast forward to November 2019 and all that changed. Now every time I try to log in to Netflix using IPVanish, Whoops, something went wrong.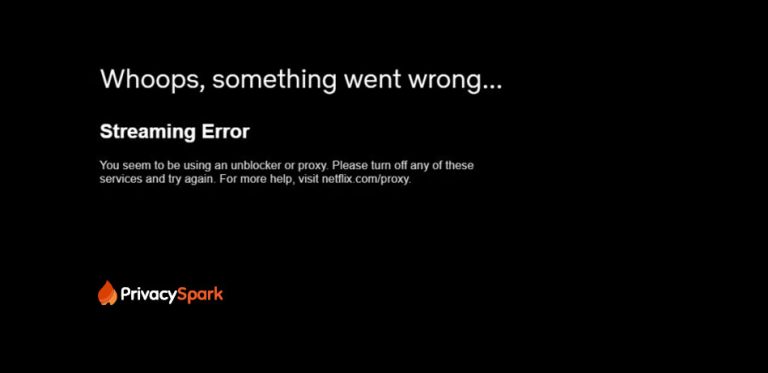 IPVanish has officially given up on trying to Unblock Netflix
This is evident from their recently published article where they provide a guide on how to use Split-tunneling to access Netflix. This technique allows you to route Netflix connection requests directly through your ISP instead of first sending them through the IPVanish servers. And then, you can then route any other connection that you want to secure via the VPN servers.
Essentially, IPVanish is admitting that Netflix can now detect and block all internet traffic coming from their servers.
But on the upside, IPVanish still remains among the best VPNs for torrenting.
Also, the fact that the VPN no longer unblocks Netflix does not mean you cannot access the geo-restricted content on the platform anymore. There are several other alternatives you can use and in this post, I will be giving you the best of them all.
But before we get to that let's understand why Netflix blocks VPNs.
Why Does Netflix Block VPNs
A failure to do so could result in a potential lawsuit from the content owners. Yes, Netflix does not own most of the titles on their platform. They approach Movie studios, Television networks, and independent producers and buy the rights to stream their content.
These owners are the ones that impose geo-restrictions on their content and they expect Netflix to ensure that their subscribers adhere to them.
Then again when you use a VPN to view restricted content, Netflix will still earn because you are a paid subscriber. The content owners, on the other hand, end up losing when their content is viewed outside the set region which could make them reconsider partnering with Netflix in future deals.
How Does Netflix Detect and Block VPN Connections
There are 3 methods that Netflix uses. The first is by blocking all IP addresses discovered to be originating from a VPN address. I will explain.
The way a VPN is able to bypass the Netflix geo-restrictions is by assigning a new IP address to the user. Right? You choose a server location and then you get allocated new IP that will trick Netflix into thinking you are connecting from the location you chose.
Unfortunately, each VPN server has a limited number of IP addresses to allocate and hence, one IP address will usually end up being used by multiple users. That is how the Netflix detection algorithm is able to identify VPN addresses and blacklist them.
The other method Netflix employs is by identifying the common ports that VPNs use to receive and send data and blocking them.
And finally, it can block VPN connections through deep packet inspection. In this technique, they analyze the data packets being received and look for patterns that could indicate they are coming from a VPN.
Best Blocked Netflix Workaround: ExpressVPN


I have tested a lot of VPNs over time but none has been as consistent as ExpressVPN in bypassing the Netflix geo-restrictions.
Not to say it will never be discovered but in past incidences when ExpressVPN has been blacklisted by Netflix, they are very quick to add new IP addresses or configure a new working server.
And that's not all. These are some of the other reasons I think ExpressVPN is the perfect IPVanish alternative for unblocking Netflix.
Excellent connection speeds
Due to encryption and additional routing of traffic data through the VPN servers, a VPN can significantly slow down your network resulting in poor streaming quality.
Not ExpressVPN though. The solution provides the perfect balance between security and speed and sometimes you may even forget you are using a VPN. During our tests, the video did not buffer at any point and I was able to stream it in full HD
Also, you should not have any problem using the VPN for other purposes like browsing and gaming.
ExpressVPN boasts of over 3000 servers distributed in 94 different countries. This means wherever you are, chances are that you will find an ExpressVPN server close to you. This reduces the distance your internet traffic has to cover and hence boosts your speeds.
Again with so many servers, it's hard to imagine that there would be slow connections resulting from server congestion.
I should also mention that this VPN has a speed test feature that helps you to find the server that has the best speed performance.
Excellent customer support
If you are having a problem using a product, the best help you can get is from their customer support. ExpressVPN agents are available 24/7 via LiveChat and they respond to your queries in less than a minute.
So if you are unable to unblock Netflix, don't hesitate to contact them. They will promptly direct you to one of their working servers.
Multiple device compatibility
ExpressVPN comes with dedicated applications for all the popular devices regardless of the operating system they are running on. This includes iOS and Android phones, computers running on Windows, Mac, and Linux OS, and also Smart TVs, Playstation, Amazon FireTV Stick, Roku, among others.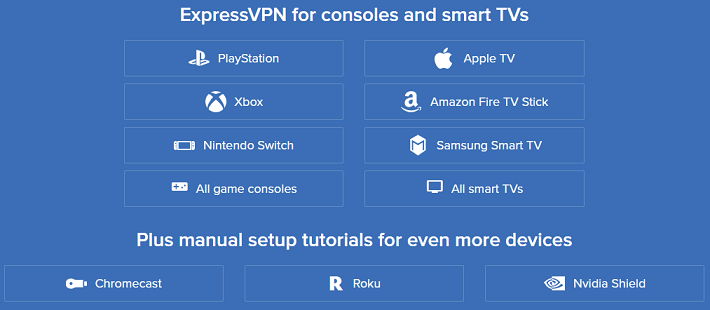 Better yet, you can configure the VPN on your router and this will consequently protect every other device that connects to your network.
Even as we are talking about unblocking Netflix, it is important that your VPN protects you from data theft and safeguard your online identity.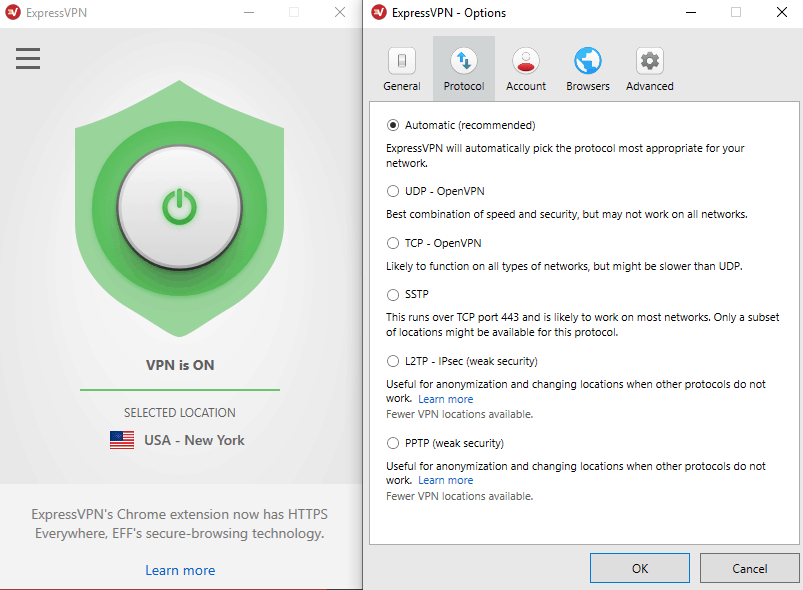 ExpressVPN uses OpenVPN protocol combined with AES 256 bit encryption to provide iron-clad security against hackers and online spies. Not even your ISP will be able to monitor your online activities.
The VPN also comes with a kill switch that will disable your internet when the VPN disconnects unexpectedly to prevent unencrypted data from leaking.
If you are looking for the cheapest VPN, ExpressVPN is not the one for you. But you don't become the number one recommended solution by experts by being the cheapest. Though I can assure you that you will not regret spending even a penny on this VPN.
I know because I use it.
But if you are still skeptical, you can utilize their 30-day money-back guarantee where they let you try the product risk-free. If after the said period you don't like the product then you can request a refund.
Works with other streaming services
ExpressVPN is also a great solution for unblocking Hulu which is only available in the US and BBC iPlayer which can only be viewed in the UK. Other streaming services you can unblock using the VPN include Prime Video, YouTube, Apple TV+, Spotify, CBC, among others.
Conclusion
It's very clear that Netflix is continuously upping their game in the fight against VPNs. IPVanish has fought well but ultimately, they could not do keep up with the advanced Netflix detection algorithm.
There are several other VPN solutions you can consider but as I already hinted, none is as consistent as ExpressVPN. Am not saying this because I use it.
This is my job. I test VPNs and advise users on the best options to use for various purposes. And the beauty of it is that you can discover what am telling you by yourself.
When you sign up for ExpressVPN you will be protected by the 30-day money-back guarantee. Use that time to make your conclusion about the product.