I am imagining two scenarios. One, you are an Australian citizen currently residing in the USA or another foreign country. And two, you are a US Citizen or a foreigner who got hyped about how awesome the Australian TV is.
Either way, you created an account with one of the major networks in Australia, probably Channel 7 or ABC, but soon realized you cannot access any of their content. Well, this is called geo-restriction and all the TV networks in every country do it.
The good news is that I can help you bypass the geo-restriction and access your favorite show. But, you will have to stay with me until the end of this post.
And guess what? This is the perfect time to be joining the Australian TV bandwagon. Wentworth, definitely one of the best prison drama shows you will ever see will be getting it's eighth season release early next year.
And before the show becomes available on Netflix it will first be aired on the Aussie TV company Foxtel. It may take more than five months from when the series is first aired to when it becomes available for streaming outside Australia.
That's a really long time to wait.
The great thing about the solution I will be sharing with you is that it will not only give you access to Australian TV but also you can use it to access TV networks in other countries like the UK and Canada.
It will also help you bypass geo-restrictions imposed by streaming services such as Netflix, Prime Video, and Hulu.
About Australian Television
Television in Australia was launched in 1929 but it only became mainstream in 1956. Nine Network and TC9 were the two first networks in Aussie TV.
That was back when TV was in black and white.
The number of TV networks in the country has not increased much over the years but the shows and movies being shown are outstanding both in number and quality.
Some of the most notable channels that have been added include Seven Network, Network Ten, SBS, and ABC. That last one stands for Australian Broadcasting Corporation not to be confused with the American Broadcasting Company.
All the major TV networks in Australia have a dedicated internet video service so you can easily stream all of their content. For instance, ABC has iView and Nine Network is available through 9now.
Registration to these services is quite straight forward as you won't be required to provide tricky information such as an Australian physical address.
Why is Australian TV Blocked Outside Australia?
It's called Australian TV, what do you expect? But seriously, it's due to the varying content licensing and copyright laws in different countries. It would be too much work for the TV networks to approach the licensing bodies in each country trying to get the rights to stream their content in the region.
A move that would would face further friction from local TV networks and local laws and regulations. Moreover, what's appealing to Australians may not necessarily be popular in other regions.
But on the upside, various streaming services like Netflix and Prime Video usually approach Australian TV Channels seeking to purchase the right to stream their content in the US and other regions.
So, the geo-restrictions also help the TV networks make more money off their content.
How is Content Geographically Blocked?
Every time you connect to the Internet your device gets assigned a unique identification number known as an IP address which contains information about your ISP and your geolocation.
It acts the same as the return address on a letter and helps the internet to know where the connection requests are coming from and where to send back the requested data.
So, when an Australian TV Channel receives your connection request they first look at your IP address. Based on the information on the address, they can tell if you are connecting from outside Australia and will immediately block you from accessing their content.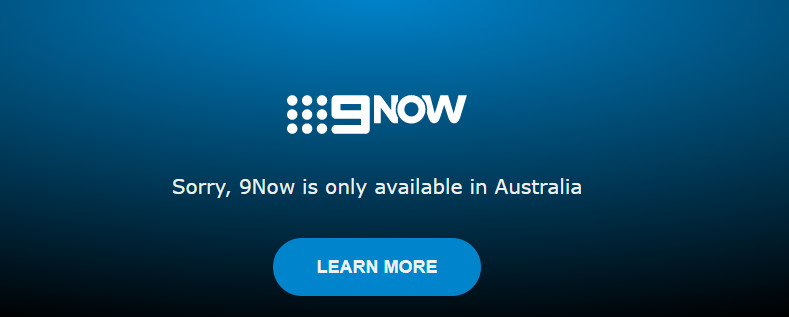 And now to my perfect solution. Use a VPN. It will discard your original IP address and assign you an Australian address and thus tricking the Australian TV networks into thinking that you are really in Australia.
Additionally, a VPN will encrypt your data which helps prevent hackers from stealing your personal information and blinds anybody trying to spy on you.
There is just one catch, you have to know the best VPN solution to use.
Which is the Best VPN to Watch Australian TV Abroad and in the USA
There are over 60 VPN solutions that you can use to unblock content on Australian TV, how do you pick the best one. This is where we come in. It is our job to test all the popular VPN solutions and rate them from the best to worst.
It's what we did for this post. But, I won't bore you with all the VPNs that do not work or have shortcomings.
Instead, I will give you our best pick. This is the VPN that ticked all the features that are necessary to access Australian channels and had the highest performance rating compared to the other VPNs.
It's also the VPN I personally use.
ExpressVPN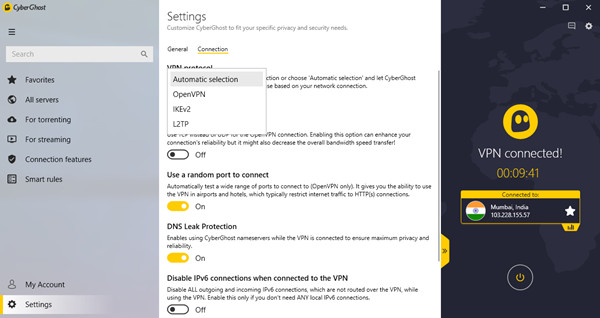 If you asked to pick just one reason why I recommend ExpressVPN then I would go with consistency.
The problem with most of the other solutions is that they will successfully unblock various streaming services but only for a short while. Soon the streaming services identify the VPNs and blacklist them rendering them useless.
But not ExpressVPN. In the rare instances that this VPN has been discovered by the video-streaming services, they are so prompt in adding new IP addresses and configuring new servers that you will barely be inconvenienced.
That is my one reason. Here are the other reasons why I think ExpressVPN is perfect for unblocking Australian TV.
Excellent streaming speeds
A VPN is always guaranteed to slow down your internet due to encryption and the additional routing of data through the VPN servers.
However, ExpressVPN has managed to find the perfect balance between speed and security and sometimes, I even forget that I am using a VPN.
You will have no trouble watching the various channels in full HD and you also don't have to worry about buffering.
Servers are well distributed in Australia
ExpressVPN has its servers distributed in four different locations in Australia. These include Brisbane, Melbourne, Sydney, and Perth.
This makes it easier for you to find a server that is nearer to you and consequently boost connection speeds by reducing the distance that the internet traffic has to travel to reach the VPN servers.
It's also an indicator that there are enough servers to cater to all the ExpressVPN looking to access Australian TV. Congestion on one server can lead to low speeds.
Multiple device compatibility
ExpressVPN comes with easy-to-use applications for all the popular devices that you may use to watch Australia TV. The standard ones are Android and iOS devices and computers running on Windows, Linux, and macOS.
Then other supported devices include Smart TVs, Playstation, Xbox, Amazon Fire TV Stick, Roku, and Android TV.
But most importantly, ExpressVPN can easily be installed on your router which allows you to protect every other device that connects to your network.
This VPN solution allows you to simultaneously connect to up to five devices using a single license.
Apart from unblocking content, A VPN is also rated based on its ability to safeguard your online identity.
ExpressVPN supports OpenVPN connection protocol by default which when couples with AES 256 bit encryption provides impenetrable security against hackers and spies.
Even the NSA has been unable to crack through this security combination.
Moreover, ExpressVPN has a Killswitch that disables your internet in case the VPN disconnects unexpectedly. This is necessary to prevent the leaking of unencrypted data.
Excellent customer support
The ExpressVPN support agents are available 24/7 via live chat. But what's really impressive is how fast they respond to customer queries. It takes less than a minute.
Therefore, if you encounter any problems while using the software, you are assured that it will be resolved promptly.
30-day money-back guarantee
Once you purchase ExpressVPN, they allow you to test the product risk-free for 30 days.
During this time if there is an aspect of the VPN that you don't like and feel it cannot be resolved, you can request a refund. No questions asked.
Conclusion
Until we have universal licensing laws, which I don't see happening, TV networks and streaming services will continue to restrict their content from being viewed outside their regions.
Does this mean that you miss out on all the great shows and movies on Australian Television because you are outside the country?
Absolutely not.
I have given you all the information you need to unblock geo-restricted content on any service. It does not matter where you are.
And one last time, I will emphasize the importance of choosing the best VPN. It's now more than a year since I started using ExpressVPN and I am yet to be disappointed. It was not the cheapest solution but I have gotten back value on every penny I spent on the VPN
If you still have your doubts then utilize their money-back guarantee. 30 days is enough time to test the product and it will enable you to make an informed decision on whether to proceed with the subscription.
Spoiler alert, you will love it.