Try searching for the top countries with the highest level of internet censorship right now and you will realize one thing. The majority of them are Asian. In case you are not aware of the implications of that, it means you may not be able to access a lot of the usual websites.
Facebook, Instagram, and YouTube are some of the websites that are blocked in various Asian countries. The good news is that there is a way to get past the censorship. Use a VPN service.
Unfortunately, there are over 60 VPN providers and they all guarantee to offer the best features. Which then do you choose? I will make the task easy for you.
I have tested all the popular VPNs and narrowed down the list to just five solutions that will offer the best service.
Why you need a VPN in Asia
The obvious reason is to access restricted websites and bypass the extreme internet censorship. However, these are some of the additional benefits of using a VPN service in Asia.
Unblocks streaming services – You are already aware that the content library for Netflix and other streaming services varies depending on your geolocation. Using a VPN will enable you to access content that would otherwise be blocked in a particular region.
Protects you from online spies – Everyone starting from your government, ISP, and hackers are looking for ways to spy on you online and collect your data. A VPN encrypts your traffic so that if anybody was to intercept your internet traffic, all they would get is scrambled data that has no meaning to them
To safely download torrents – In case you were not aware, your IP address can be viewed by all the other people downloading the same torrent as you. Malicious users can use this information to execute doxxing attacks or even remotely access your computer by utilizing a vulnerability in your system software. A VPN facilitates anonymous torrent downloads by hiding your real IP and assigning you a new one.
Stay safe on public networks – Most of the public networks do not come with the same level of security as normal networks and anyone using them is an easy target for hackers. That is unless you are using a VPN which encrypts your traffic and protects you from data exfiltration.
Five Best VPNs for Asia
ExpressVPN is an all-rounded VPN that you will especially love for its unrivaled speed. It has such an insignificant effect on your internet speed that you may forget it's there.
NordVPN Security is where NordVPN shines most but it won't dissapoint in terms of speed either. The servers are well distributed across Asia and the rest of the world so you should have no problem accessing local and international content.
CyberGhost VPN service combines all the top-tier VPN features and packages them into an affordable package. It has great speeds, solid security features and boasts of an adequate number of global servers.
IPVanish is a US-based VPN that owns and self-manages all their 1300+ servers that are distributed across 75+ locations. It will help you unblock all restricted content including torrenting sites.
PrivateVPN is the VPN to go for if you have a low budget but looking to overcome internet censorship in various Asian countries. It will also help you unblock all the popular streaming services and download torrents anonymously.
Factors to consider when choosing a VPN for Asia
Excellent speeds – The VPN you choose should not slow down your internet connection to the point that it affects your browsing and streaming experience.
Server distribution – The best VPN for Asia should have adequate servers distributed across various Asian countries and also across the rest of the world.
Privacy policy – Check to see if the VPN service you choose stores any user data that could compromise your anonymity. It will also be great if it's located in a country that has user data protection laws.
Security features – The best VPN for Asia should have solid encryption protocols and come with other important features such as DNS and IPv6 leak protection features and also a kill switch to disable the internet when the VPN disconnects unexpectedly.
Compatibility with multiple devices – Choose a VPN service that has dedicated applications for all the popular operating systems so that it can easily be configured on all your devices.
1. ExpressVPN
ExpressVPN is my best pick VPN for Asia. Actually, it's my top pick for just about every VPN roundup I have done so far. Well, except for the top free VPNs roundup[link to free VPN article].
ExpressVPN has over 3,000 servers that are distributed in 94 countries. About 27 of these countries are in Asia. Most notably, it has servers in Macau and HongKong which means it can be used to bypass the great wall of china.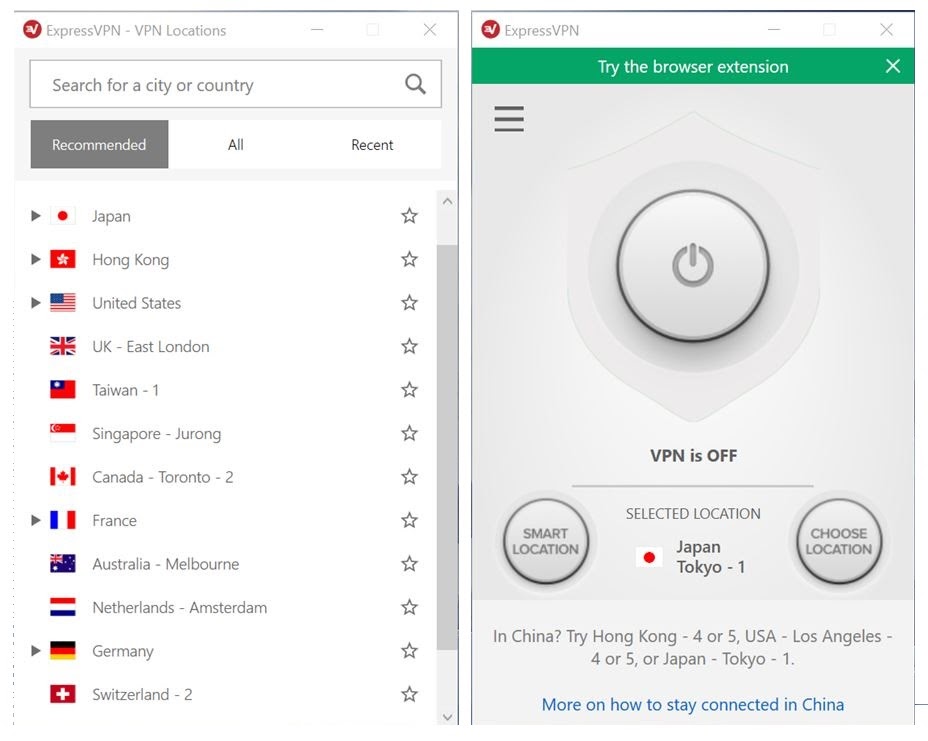 ExpressVPN has also been the most consistent in unblocking streaming services such as Netflix, BBC iPlayer, and Prime Video. In the event that it is discovered and blocked, they will promptly add new IP addresses or configure a new server to use.
This VPN is located in the British Virgin Islands and is therefore not under the UK law. They cannot be forced by the government to spy on their users. Moreover, they don't store any sensitive user logs that could be used to compromise your online anonymity.
In terms of security, ExpressVPN uses the AES 256-bit encryption which is further reinforced through the OpenVPN connection protocol. Even the NSA is yet to crack through this combination.
The VPN can automatically switch to other connection protocols such as L2TP, TCP, and PPTP depending on your internet connection.
ExpressVPN does not have a free trial but it comes with a 30-day money-back guarantee. Use this period to test it and request a refund if you are unsatisfied.
Read Full Review of ExpressVPN
Pros
Excellent speeds for browsing and streaming
Can bypass the great wall of china
Supports torrenting on all servers
Offers 24/7 live chat support
2. NordVPN
If security is the first thing you check on a VPN service, it does not get better than NordVPN. It offers more than the standard VPN protection comprising of AES 256-bit encryption combined with the OpenVPN connection protocol. It allows you to encrypt your internet traffic twice by passing it through two servers.
Cracking single encryption is already hard enough so there is no way any hacker will break double encryption.
NordVPN also allows you to add the Onion network over the standard VPN connection for increased anonymity. This is the same as downloading and using the Tor browser together with a VPN.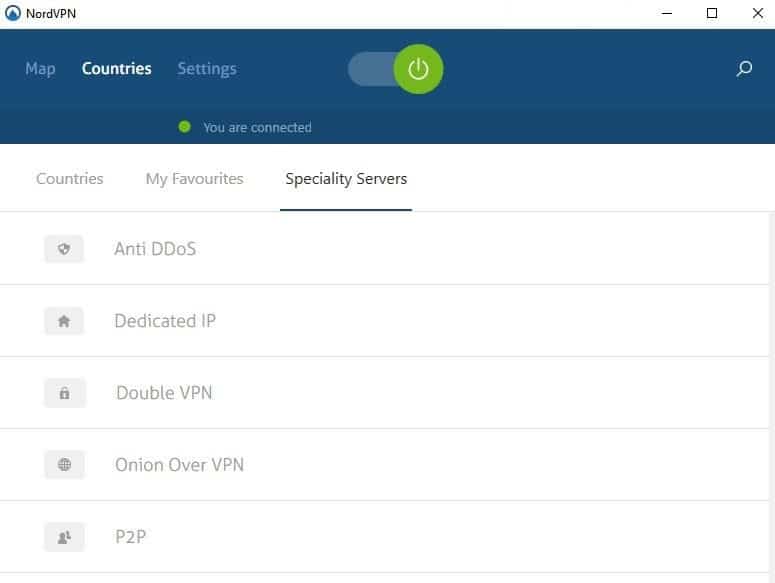 And since the VPN is based in Panama, you don't have to worry about the government requesting access to your data.
NordVPN has a total of 5590+ servers that are distributed in 59 countries. About 11 of these are Asian countries but unfortunately, the provider does not have any servers in China.
This VPN is very successful when it comes to unblocking various streaming services. In my tests, I was able to watch a whole episode of Money Heist in full HD and without buffering.
The VPN can be configured on all popular operating systems including Android, iOS, Windows, Mac, and Linux. It also comes with browser extensions for Chrome and Firefox.
With just a single NordVPN license, you can protect a maximum of six devices. The good news is that you can bypass this limitation by installing the VPN on a router which would allow you to protect all the other devices on your network.
NordVPN comes with a 30-day money-back guarantee.
Pros
Has advanced security features
Great speeds for streaming and browsing
Unblocks streaming services
Has a 30-day money-back guarantee
Cons
Cannot unblock the great wall of China
3. CyberGhost
I love CyberGhost because of how steadily it has been growing. If it continues with the current progress, soon it may be my best-recommended VPN for Asia.
The VPN currently boasts of over 5700 servers that are distributed in 89 countries. A significant number of these servers are located in Asian countries including China.
For streaming enthusiasts, CyberGhost comes with specialized servers that will help you unblock popular streaming services like Netflix, Hulu, YouTube, and BBC iPlayer. This is great because you don't have to try multiple servers looking for one that works.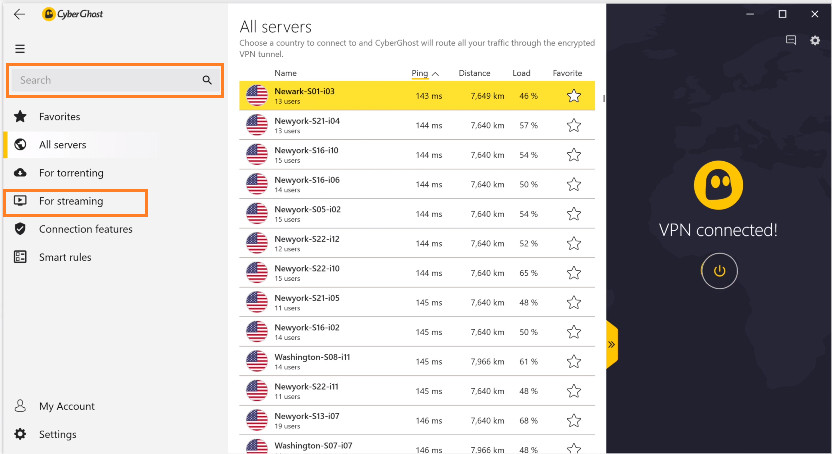 It also comes with specialized P2P servers that have been optimized to give you the best speeds when downloading torrents.
CyberGhost does not also dissapoint when it comes to security and privacy. It uses AES 256-bit encryption which is further strengthened through the OpenVPN connection protocol. You can manually change to other protocols such as IKEv2 and L2TP which are less secure than OpenVPN but provide better speeds.
This VPN has a zero-log policy so you don't have to worry about them storing data that could trace back to you.
CyberGhost will work on phones running on Android and iOS and computers running on Windows, macOS, and Linux. It supports a maximum of seven simultaneous connections on a single license.
If you want to bypass this limit then you can install the VPN on a router which would allow you to protect all the other devices on your network.
CyberGhost comes with a one-day trial but I recommend that you purchase the premium plan to test its full functionality. You will be protected by a 45-day money-back guarantee.
Read Full Review of CyberGhost
Pros
Great connection speeds
Wide server distribution
Specialized servers for streaming and torrenting
45-day money-back guarantee
Cons
The one-day trial is limited
4. IPVanish
IPVanish is a US-based VPN that I believe is a great solution for Asia because of a number of reasons. First, it has excellent speeds. This will ensure that you browse flawlessly and enjoy uninterrupted HD streaming.
Moreover, IPVanish has 1300+ servers that they own and manage themselves. They don't lease them from third parties which minimize the chances of your data falling into the wrong hands.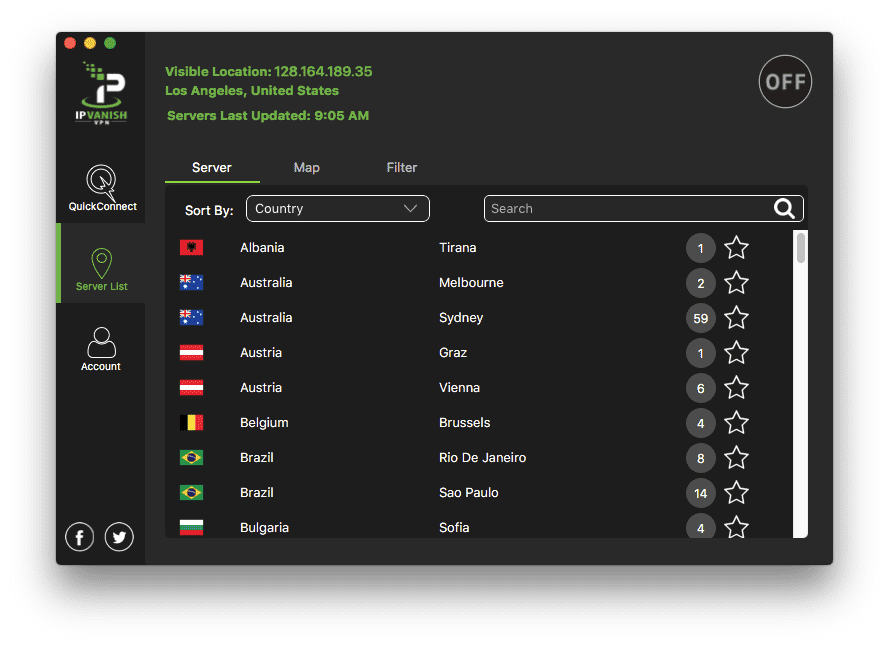 While I will admit that the US is not the best VPN location – it's a member of the big five alliance – I believe IPVanish has taken great steps to ensure the privacy and security of its users.
For instance, they use AES 256-bit encryption coupled with the OpenVPN connection protocol which means even if the government was to come knocking they would only have access to scrambled data that is not useful to them.
Also, the VPN provider does not store any sensitive information such as your real IP address or your connection timestamps. These can easily be used to compromise your anonymity.
IPVanish allows you to manually change to other connection protocols like IKEv2 and L2TP to try and boost your connection speed.
This VPN service is compatible with all the popular operating systems including Windows, Android, iOS, macOS, and Linux. It can be connected to up to 10 devices simultaneously.
This is a generous number but if it's still not enough you can configure the VPN on a router which would allow you to protect unlimited devices.
IPVanish comes with a 7-day free trial.
Pros
Great internet speeds
Solid security features
Compatible with multiple devices
Supports 10 simultaneous connections
Cons
7-day money-back guarantee could be increased
5. PrivateVPN
You won't hear a lot of VPN experts talk about PrivateVPN but it is one of the best VPNs for Asia. And I get why most people overlook it. The VPN comes with only a little over 150 servers.
However, the provider has done a great job of distributing these servers over 60 countries of which 11 are Asian. PrivateVPN even comes with servers in Hong Kong china which will help you bypass the great wall of China.
It's also quite reliable in unblocking the various streaming services. Although I did notice that the videos took longer to load and there were fluctuations in the video quality at some points.
Nevertheless, this is a small sacrifice to make considering how much you pay for this VPN. Unlike some of the other solutions like CyberGhost, you don't have to purchase the long term plan to get the best deal.
PrivateVPN ensures that no one including the government and hackers can spy on your online activities by encrypting all connection requests using 2048-bit encryption with AES 256. This is then reinforced through the OpenVPN connection protocol for maximum security.
You can opt to use other protocols such as PPTP, L2TP, and IKEv2 which will not provide the same level of security as OpenVPN but will have better speeds.
PrivateVPN comes with easy to use applications for all the popular operating systems such as Windows, macOS, Linux, Android, and iOS.
Read Full Review of PrivateVPN
Pros
Very affordable
Wide-distribution of servers
Can unblock multiple streaming services
30-day money-back guarantee
Cons
P2P servers are only in the UK
What is the Best Free VPNs for Asia
I don't have any free VPN I can recommend for use in Asia. In fact, I don't recommend you use a free VPN at all. Here is the thing. VPNs require servers to operate and these servers need to be maintained.
Have you ever questioned how the free VPNs raise this cost? Most likely by collecting and selling your data to the same people that they are protecting you from.
And even if that's not the case, most free VPNs are painfully slow due to congested servers. Even normal browsing will be a nightmare.
What you can try instead are freemium VPNs. These are free versions of premium VPNs that are meant to motivate you into upgrading.
Of course, you will have to make some compromises. For instance, the free version of TunnelBear only allows 500MB monthly data. How long can that sustain you?
Conclusion
Whether you are a resident in an Asian country or just a visitor you have a lot to benefit from using a VPN. Hopefully, this guide has simplified the VPN selection process for you.
If you are still undecided, I recommend that you start with the VPN I personally use. ExpressVPN. It outshines all the other VPN providers in almost every regard.
Admittedly it's not the cheapest. But, I can guarantee you that you will get value for every penny you spend on it.
And hey, you have 30 risk-free days to try it out. If it does not meet your expectations, request a refund and try another solution.