According to a report by Go-Globe, the number of VPN users has been on an upward trend for the past 10 years. These statistics are based on the VPN global market value which increased from 15.46 billion dollars in 2016 to 23.60 billion dollars in 2019. The numbers are projected to keep on rising.
But, this is a good thing. It means that people are heeding to the call to stay safe when online. Unfortunately, the increased VPN popularity has also led to an increase in the number of VPN vendors. Which now makes settling for one solution a hassle.
This is where people like us come in. We test and give you a rundown of all the available VPN software so that you have all the information you need before making a purchase.
In this review, we will be talking about Private Internet Access (PIA), a US-based VPN that has been around for almost 10 years now. And the two key areas we will be focusing on are security and streaming.
What security features does PIA have?
Can it unblock Netflix and other streaming services?
How does it affect streaming quality?
My Verdict
In most cases, we have to choose between affordability and quality but Private Internet Acess VPN manages to give us both. It has all the essential VPN features including the ability to bypass geographical restrictions.
The fact that it is based in the US could be a problem but not much so when you realize that they have no data to give to the government.
So, do I recommend PIA VPN? You bet. It's an absolute steal when you compare the prices versus the functionalities.
Willingness to Recommend: 8/10
PROS
Supports OpenVPN protocol
Supports torrenting
Can unlock Netflix and other streaming services
Allows 10 simultaneous connections
Has a tool to block ads and website trackers
CONS
Does not offer a free trial
Streaming
Online security and privacy may be the main reason for creating VPNs but research shows that half of the VPN users would not consider using one if it did not help them access restricted entertainment content.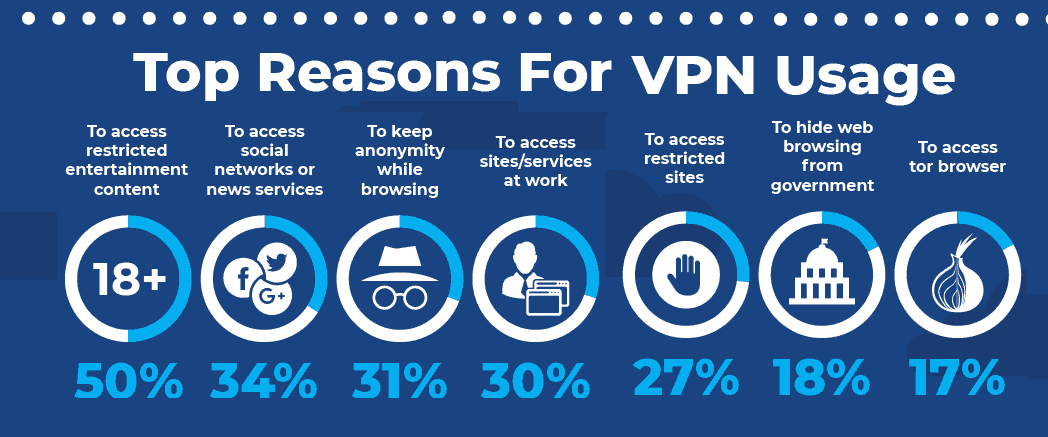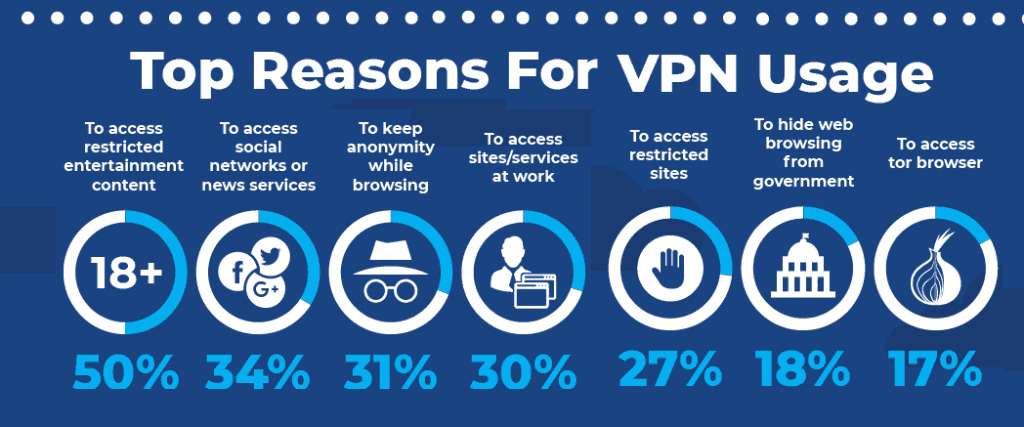 So, the first thing we.did was to check whether PIA can be used to view Netflix US. It worked.
Not just for the US but also Canada and the UK.
Netflix is arguably the biggest streaming service and also the most vigilant when it comes to blocking VPN addresses thus you understand why this is a big deal.
Admittedly, I had to try different servers before I got one to work.
Unlike some other solutions like Cyberghost, Private Internet Access does not come with dedicated streaming servers and hence you have to resort to trial and error for all the available servers.
At the time of this review, the New York server was unable to open Netflix US but the one in Texas seemed to do the magic.
Some of the other services I was able to unlock include Prime Video and YouTube. Although the latter is not a big deal since it can be unblocked using any IP spoofing tool. Unfortunately, I was unable to access BBC iPlayer using PIA.

My tests did not end there. I also needed to establish whether this VPN software affects streaming quality. We all hate it when the video keeps buffering right? Well, the good news is that not only was there no buffering, but I was also able to watch the video in full HD.
Security and Privacy
How safe are you when using Private Internet Access VPN? Well, this software has all the right features to allow you to browse securely anonymously.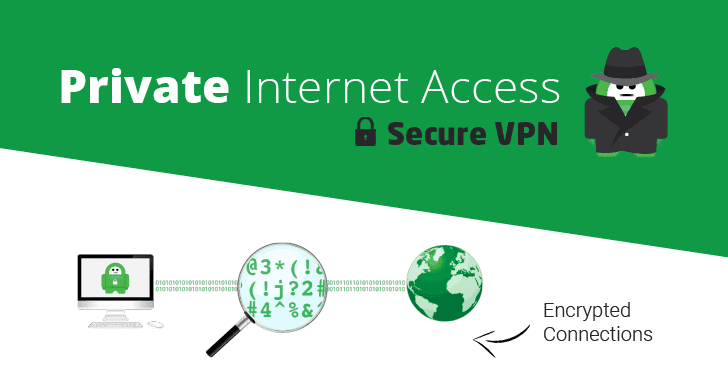 And one of the highlight features for me is the no-logging policy. This is of utmost importance because PIA is operated from the US which is the most notorious member of the big five alliance in regard to surveilling user data.
PIA is obligated to share data with the US government if the need arises but at least you are assured they have no data to give.
I took the 'pleasure' of going through their privacy policy and I am satisfied with what I saw. PIA is open about storing your email address and payment information which they claim helps them to manage your account and process the payments you make.
And since they don't store the full details of your credit card, then you don't have to worry about your online security being compromised.
Better yet, you can purchase PIA VPN using gift cards from several major brands like eBay, BestBuy, and Walmart which eliminates the need to provide them with your credit card details.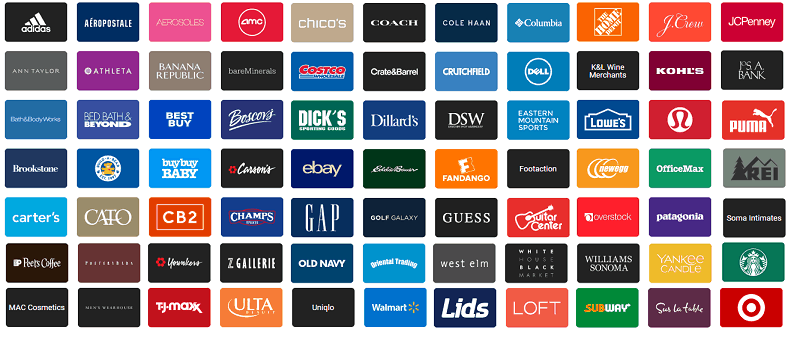 The other great thing about this VPN software is that it supports OpenVPN which is currently the most secure protocol you can use. You can also choose to use other protocols such as PPTP and L2TP/IPSec. They are less secure but they provide better speeds as a result.
By default, Private Internet Access is set to use AES 128 bit for data encryption, SHA1 for authentication and RSA-20148 handshake. This provides the perfect balance between speed and security.
However, if you are an expert and need more security, then you can tweak these settings to the maximum so that you have AES 256 for encryption, SHA256 for authentication and RSA 4096. But you have to be willing to sacrifice speed for this.
PIA VPN also comes with an additional tool that blocks ads, trackers and malicious websites.
And one additional security feature that I should mention is the Killswitch. It works by turning off your internet to prevent your IP from leaking in the event that the VPN disconnects.
I did DNS and IPv6 leak tests and I did not find any leaks.
Speed
PIA can unblock geo-restricted content and has also passed our security tests. So far so good. There is just one part that remains. To get a clear picture of how it affects your speed. And for that, I used the Speedtest app by Ookla.
These were the results.
My Connection Speed Before Connecting to a VPN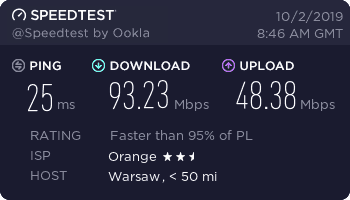 My Connection Speed When Connected to the US server with maximum security settings Turned On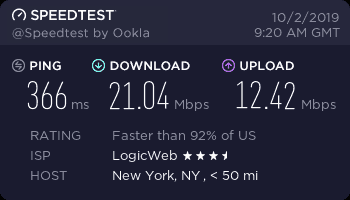 With increased security comes decreased speed. Notice how the ping time significantly increased when I set PIA to maximum security settings? This test also had the slowest download speed.
Connection Speed When Connected to the US Server at the Recommended Settings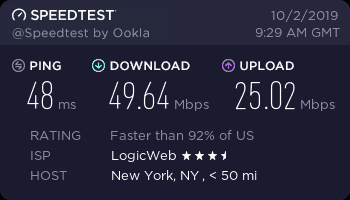 This is the same server as in the test above but this time I used the recommended security settings.
Speed When Connected to a Canadian Server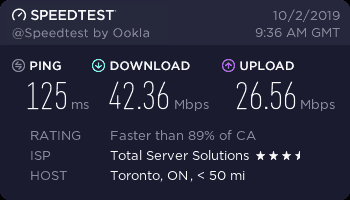 Speed When Connected to a German Server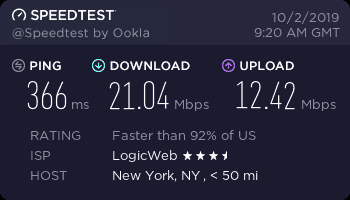 As expected, there was a significant decrease in the connection speed for all the VPN servers but not to the extent that it is unusable.
Cost
Private Internet Access is available in three plans. The annual plan gives the best value since you are charged $3.33 per month. That is $39.95 for the whole year.
You can also opt for the semi-annual plan which costs $5.99 per month totaling $35.95 for the whole six months. A very insignificant difference when compared to the annual plan and also the reason why I advise that you just go for the annual plan.
And lastly, you can purchase the monthly plan valued at $6.95. This is the best monthly plan I have come across so far. Most of the other VPN software average at $10 per month.
Note that these were the prices at the time of this review and are subject to change.
On the downside, Private Internet Access VPN does not come with a free trial. Instead, they offer you a 7-day money-back guarantee. Which I also understand is a small duration but it is enough to help you make a purchasing decision.
Additional Features
Multi-platform Support
PIA VPN has clients for all the popular operating systems. These include Windows, Linux, Mac, Android and iOS. Moreover, it has browser extensions for Chrome, Firefox, and Opera though there are limitations to what you can do using the extensions.
This VPN software can also be configured into your router so that every device connecting to the internet through it is protected.
And as if that's not generous enough, PIA can be connected to up to 10 devices simultaneously. That is the most devices I have seen any VPN allow apart from WindScribe which has no limit.
Supports Torrenting
PIA VPN supports P2P file sharing in all its servers. And the good news is that it does not limit you to specific servers nor does it put a cap on the maximum bandwidth.
Supports Port Forwarding
This VPN software provides you with an easy way to execute port forwarding without having to configure the router. It does this by intercepting incoming connections and rerouting them around the NAT firewall.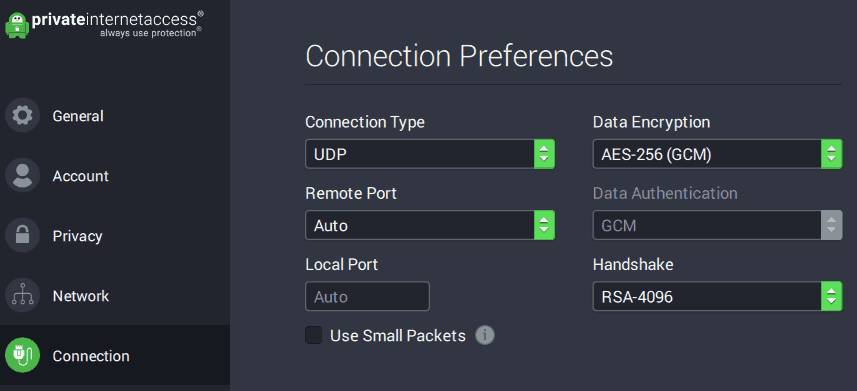 Among other things, this can be an effective method to increase your torrenting speeds by allowing seeding connections that would otherwise be blocked.
Alternative VPN Options
Like with any solution, it's important that we get the freedom of choice. So if for some reason Private Internet Access does not work for you, these are two alternative solutions you can give a try.
PrivateVPN
PrivateVPN is another VPN software that manages to offer excellent features without being heavy on the pocket. Their slightly over 100 servers may sound less but they are distributed over 60 different countries that you can choose from.
The VPN software can also be used on multiple platforms including Amazon firestick and other similar devices.
Connection speed tests when connected to the PrivateVPN servers were satisfying and you will have no problem streaming or even playing online games. And in more good news, the VPN can be used to unblock streaming services with geographical restrictions.
It also includes multiple security features like the support of OpenVPN, AES 256 bit encryption and a kill switch to prevent IP leaks. To top it all it has a zero-logging policy so you are assured that you remain completely anonymous while online.
This sweden-based software comes with a 7-day free trial and once you subscribe to their premium version you are entitled to a 30-day money-back guarantee.
The maximum number of devices you can simultaneously connect to PrivateVPN is seven.
NordVPN
If you asked 5 random experts to name their best VPN solutions, four of them will most probably have NordVPN on their list. Which is not surprising for a number of reasons.
For starters, NordVPN is based in Panama which means they are under no obligation to store your data or surrender it to any government.
In the seven years that it has been operational, NordVPN has managed to put up over 5000 servers in 60+ countries and that's impressive.
This VPN supports OpenVPN protocol, comes with military-grade encryption and includes additional security features such as a Kill-switch, DNS leak protection, and an ad and malware blocker.
Even better, it allows you to use the tor network over the standard VPN connection for increased security.
NordVPN is also an excellent software for unblocking geo-restricted content. It has clients for all the popular operating systems including Windows, Linux, and Mac OS. It also has browser extensions and can be configured into a router.
NordVPN does not have a free trial but they offer a 30-day money-back guarantee.