The internet has revolutionized how we live today. From communication, to transport, all the major technological advancements we see now we owe in part to the internet. But it has come at a price. Our privacy. Now it's so easy for anyone to find out what is going on in your life because all this information is online.
This is not necessarily a bad thing but sometimes malicious people can gain access to information that we want to be kept private. Like your credit card information or account passwords.
And it is for this reason that VPN services have become so popular over the past two decades. They help maintain your online anonymity while also protecting your important information through encryption.
Unfortunately, they don't come for free. Or do they?
Well, that is what we seek to find out. You have probably heard of people talk about free VPNs but do they really exist. And if so, are they safe to use? Which is the best free VPN to use? These are some of the questions we will be answering in this post.
Is there a completely free VPN?
If we are talking in monetary terms then there are a lot of Free VPNs. However, what you don't pay in terms of money you will most likely pay in the form of your privacy and security. How does that saying go? If you are not paying for a product then you are the product.
A completely free VPN is one that allows you to access its full features at absolutely no cost. Avoid those like a plague. They are probably harvesting your data and selling it to the same people they are supposed to be protecting you from. That is just one of the reasons why I don't recommend completely free VPNs.
Other reasons include:
Extremely slow connection speeds – Due to server congestion by the millions of people looking to use free services, there will be a huge competition for bandwidth resulting in painfully slow and unreliable internet speeds.
Long waiting periods to access the servers – Again, the free VPN servers can become so congested that you have to wait for a long time to allow other users to disconnect before you are able to connect.
Cannot unblock geo-restricted entertainment content – Completely free VPNs lack the financial backing to create a product that will continuously allow you to access restricted content on streaming services such as Netflix, Hulu, and the others.
Freemium VPNs are the best
Freemium VPNs are limited versions of premium products that are made available for free in a bid to entice you into purchasing a subscription. These are the type of VPNs that we will be recommending in this post.
See, freemiums have a clear cut money-making scheme and, therefore, they don't have to resort to selling your data in order to meet their operation cost. Some even include advertisements in their applications. This can be irritating but at least, it's not unethical.
The type of limitations imposed on these VPNs varies depending on the provider. So, to give you the best chance, I compiled a list of six of the best free VPNs. Read through them and choose the best depending on the features you want to sacrifice.
If you are not ready to make the sacrifice I have also included two alternative premium VPNs that you can consider.
Factors to Consider when choosing a free VPN
• Level of limitation (data caps, server availability, simultaneous connections)
• Connection speeds
• Privacy and security
• Do they include ads and cookies on the apps
• Compatibility with multiple devices
Best Free VPNs
1. ProtonVPN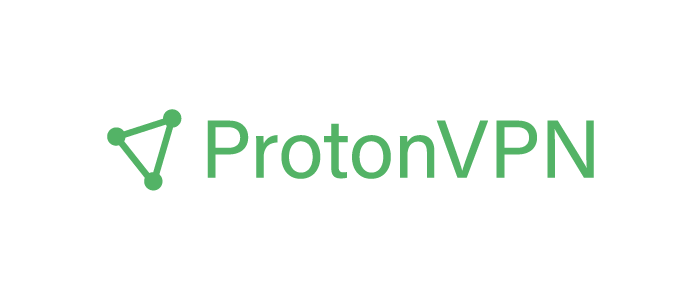 ProtonVPN is my top recommended VPN for one major reason. It has no limit on the amount of data you can spend per month. They also have a very strict policy about not logging user data. The fact that they are based in Switzerland means they are protected by the law and cannot be forced to spy or share their user data with the government.
To further enhance security, ProtonVPN uses OpenVPN connection protocol combined with military-grade encryption. This helps prevent third parties from monitoring your online activity and will also protect you against hackers looking to steal your personal information.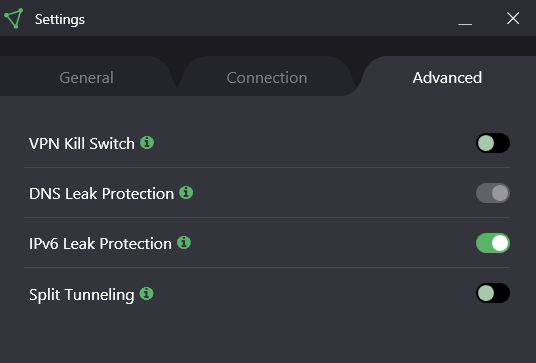 The free version of ProtonVPN is specifically made to entice you into buying their premium VPN and you can, therefore, trust that they won't try to profit off you through dubious methods like selling your data. The VPN does not also include advertisements within its apps.
So far so good. But, what are the sacrifices that you have to make when using ProtonVPN for free? For starters, connection speeds will be noticeably slower. Moreover, you will only have access to three server locations, Netherlands, USA, and Japan. And finally, you can only connect the VPN to one device at a time.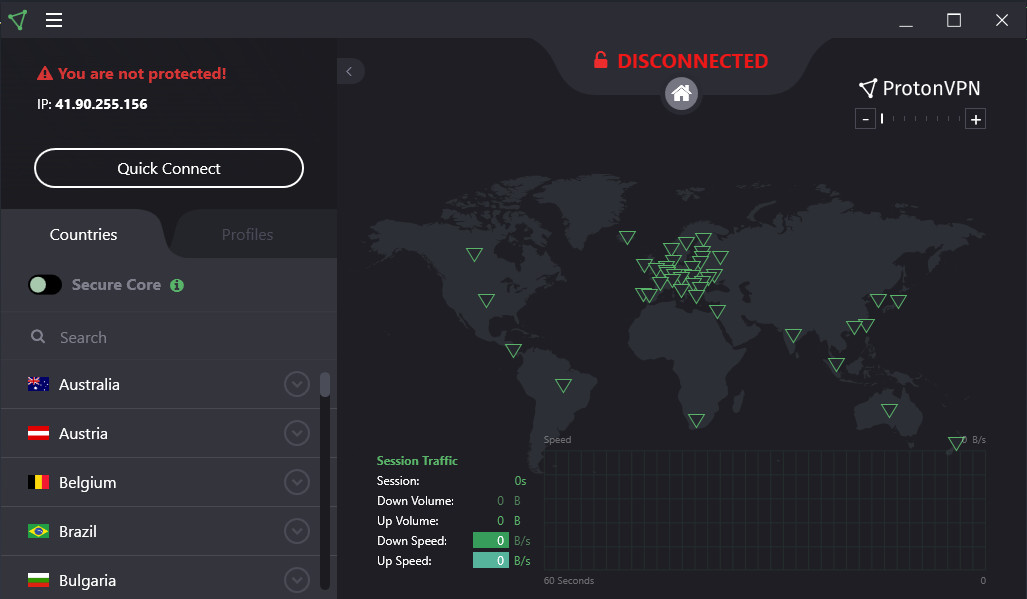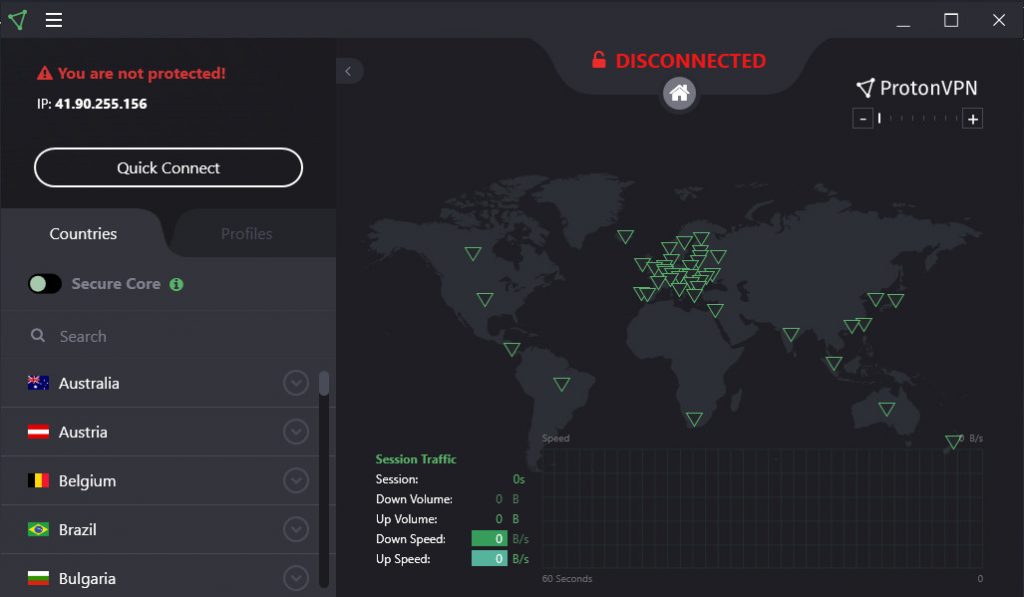 ProtonVPN comes with dedicated applications for all popular operating systems so you should have no problem configuring it on your devices.
For Linux users, the VPN is available as a Command Line Interface. This is the complete guide on how to install, use and uninstall the ProtonVPN CLI on Linux.
Before you can start using this VPN service, you will need to create an account with them. If you are not comfortable providing your real information, you can use a temporary email to set up an account. Just be sure never to forget your password since you will have no way to recover it.
I should also add that ProtonVPN gives you access to the full premium features for 7-days once you complete the sign-up process. Unfortunately, this is not a VPN you can depend on to unblock restricted content on streaming services like Netflix, Prime Video, and BBC iPlayer.
Pros
Provides unlimited data
Does not store user logs
Compatible with multiple OSes
Solid encryption for enhanced security
Allows you 7-days of premium features
Cons
Does not support several concurrent logins
Does not unblock Netflix and other streaming services
2. Hotspot Shield
Hotspot Shield may not offer unlimited data like ProtonVPN but it does allow you 500MB of data every day. That translates to about 15GB of data per month which I consider sufficient unless you are using the VPN for streaming. But why would you use it when streaming yet it can't unblock geo-restricted content?
Just like ProtonVPN, Hotspot Shield offers both a free and premium product. This means that the main reason behind the creation of the free version is to motivate users into buying the premium software. Still, this has not stopped Hotspot Shield from monetizing the free VPN.
They do this by serving you ads on its various applications.
Hotspot Shield uses military-grade encryption which guarantees your online security but it fails in terms of privacy. Reason? They record and store your real IP address. This then makes it very easy for interested parties to link you with the various activities you do online.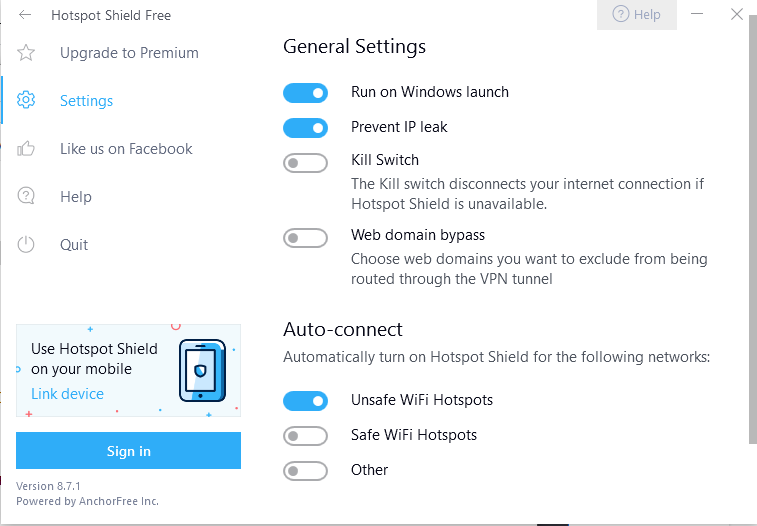 Also in their privacy policy, they admit to sharing your information with their affiliate partners and other third parties.
Hotspot Shield is one of the few free VPN services that allow P2P sharing on its servers but with a data allowance of 15GB monthly data, it's hard to capitalize on that.
The free version of this VPN service gives you access to only one server in the US and unfortunately, it can't unlock geo-restricted content on streaming services such as Netflix, Hulu, and Prime Video.
You don't have to worry about compatibility problems with this VPN. It comes with dedicated apps for all the popular operating systems including iOS, Android, Windows, and macOS. It also has a browser extension for easy integration into Google Chrome.
Also worth noting is that Hotspot Shield gives you access to the full premium features for 7 days once you sign up for the free version. You will be prompted to enter your credit card details but you can choose not to. Just click the back button at the top left side of the interface and you will be redirected to the home menu.
Pros
15GB monthly data limit is adequate
Offers military-grade encryption for added security
Supports P2P sharing
Has apps for all the popular OSes
7-day access to premium features
Cons
Includes ads on its applications
Offers only one VPN server location
3. Betternet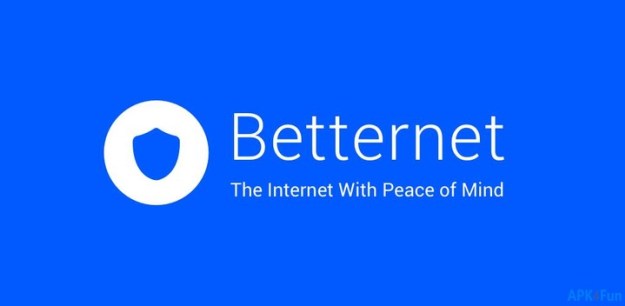 Betternet is yet another free VPN that is meant to be a stepping stone to the premium product but has also been monetized through ads. I was really impressed by how fast the VPN was but there are a few sacrifices that you will have to make.
For starters, Betternet cannot unblock geo-restricted content on the various streaming services. But, even if it could, I doubt the 500MB of data that you get per day would be sufficient.
Secondly, this VPN only allows you access to one VPN server location and that is in the USA.
Betternet uses OpenVPN connection protocol and military-grade encryption which is excellent for security but it does not perform that great in the privacy category. Reason? It records and stores the IP addresses of its users just like Hotspot Shield.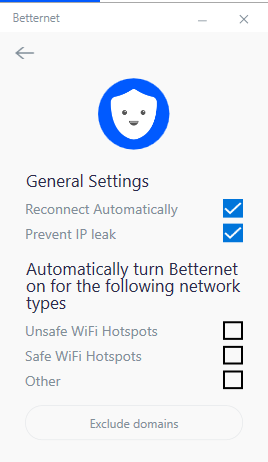 However, it's even worse in their case since they are located in the USA which is arguably the most notorious member of the five eye alliance.
This VPN is available for Android, iOS, Windows, and macOS. It also has a google chrome extension to easily protect you when browsing.
Finally, I love how straightforward the installation process is. You do not need to create an account. Just launch the VPN, connect to the server on and you are good to go.
Pros
Offers great speeds
Uses military-grade encryption to protect your data
Has apps for all popular operating systems
Does not require an account to use
Cons
Serves ads on its applications
Only offers one server location
4. Windscribe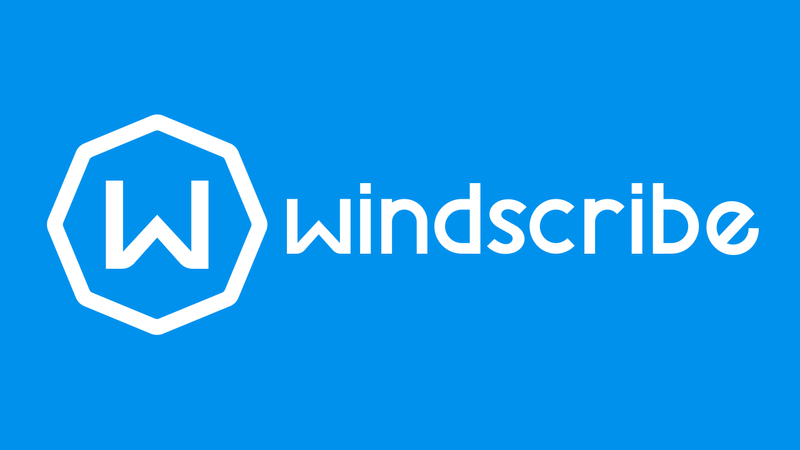 Compared to the other VPN services on this list, Windscribe is still a kid. Still, there are millions of people who will swear that it is the best free VPN.
The free version of this VPN was created to entice users into subscribing to the paid version and Windscribe has stayed true to this course. This means you don't have to deal with annoying ads on its various applications.
Speaking of which, Windscribe has dedicated apps for iOS, Android, Windows, macOS and also includes binaries for use in the Linux OS making it the only other free VPN apart from ProtonVPN to support Linux. Moreover, it comes with browser extensions for Chrome and Firefox browsers that help block trackers that may be recording your online activity.
The VPN also allows P2P sharing on its servers but considering you are limited to only 10GB of data per month downloading torrents may not be your best move. And that is assuming that you provide your email during sign up. If you don't you only get 2GB of data.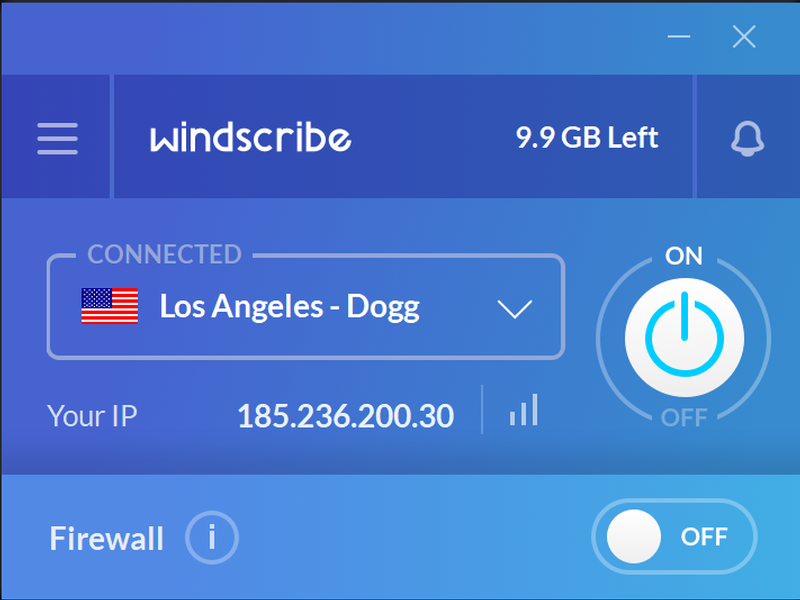 On the upside, there are various ways you can use to increase your data limit. For instance, just tweeting about Windscribe will earn you an extra 5GB per month. Then, for every friend that you invite to sign up for the service, you get 1GB.
But here is the stunner. If any of your invitees subscribes to the paid VPN then you get unlimited data together with various other premium features.
As if that's not good enough, Windscribe allows you access to 11 server locations. That is significantly more than all the other VPN providers on this list.
This VPN solution uses military-grade encryption to protect important user data from hackers and ensures that your online anonymity is never compromised by storing zero-logs.
Pros
Great connection speeds
Has apps for all popular OSes including Linux
Offers several incentives to increase data limit
Supports unlimited simultaneous connections
Provides access to 11 server locations
Cons
Limited bandwidth unless you provide email address
5. Hide.me
Hide.me is one of the fastest free VPNs you will ever come across. In fact if not for the 2GB monthly data limit it would easily be my best free VPN. That's a very small data allowance which makes it only ideal for light internet use or more specifically, mobile use. Don't make a mistake of using it to stream videos online.
On the upside, you don't have to deal with annoying ads on its various applications. The free tier of Hide.me is meant to give you a taste of the premium product and that is what they do exactly. They won't try to make a profit off you by selling your data to third parties.
It's, therefore, not surprising that over 20 million users have chosen to trust this VPN service with their data.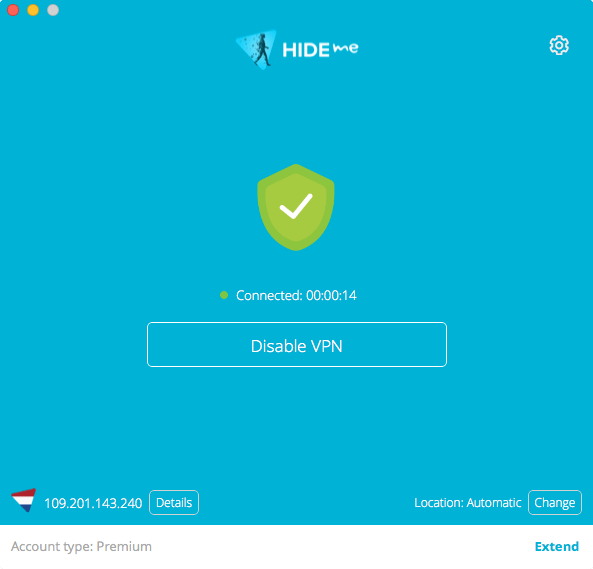 The free version only allows access to five server locations which may be small compared to the 60 locations you get with the paid VPN but compared to the other free VPNs, it's a steal.
Hide.me only allows one simultaneous connection but if you opt for the paid option then you can connect up to 10 devices.
I also love that Hide.me does not favor their paid users over the free users when it comes to customer support. Their agents are available 24/7 and you can trust them to promptly resolve your queries.
This VPN has dedicated apps for all the main operating systems which include Android, iOS, Windows, and macOS. It also has a special app for Amazon Fire TV Stick but I repeat, don't use Hide.me for streaming videos online.

Also, if you are only interested in visiting blocked websites then you even don't need to register for Hide.me free VPN. You can simply use their free anonymous proxy browser. It has a field where you input the blocked web address and provides you with three proxy locations.
Pros
Offers unlimited bandwidth
Has servers in five locations
Reliable customer support for free and paid users
Does not serve ads on its apps
Cons
Allows just 2GB of data per month
Supports just one simultaneous connection
6. Opera VPN

You are already familiar with Opera the browser so I will now introduce you to Opera the VPN. This may be the moment you switch allegiance from your favorite browser, mine is Chrome, to Opera browser.
So, the first thing you will need to do is download the Opera browser. If you already have it then great, it's time to activate the in-built VPN.
Step 1: Open the Opera browser settings and clicked on the Advanced option.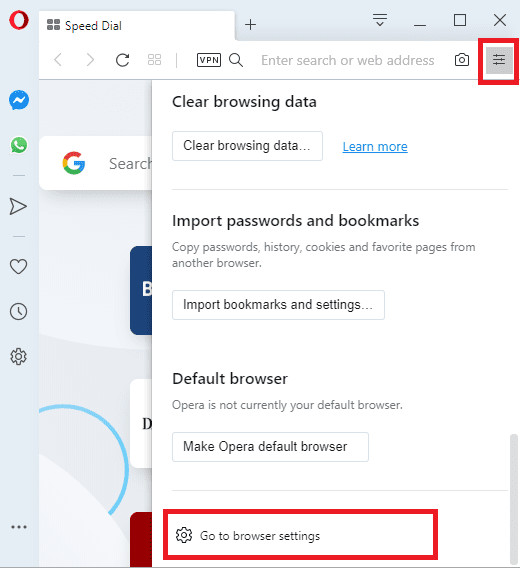 Step 2: Click on Privacy and Security and navigate to the VPN option. Enable the VPN.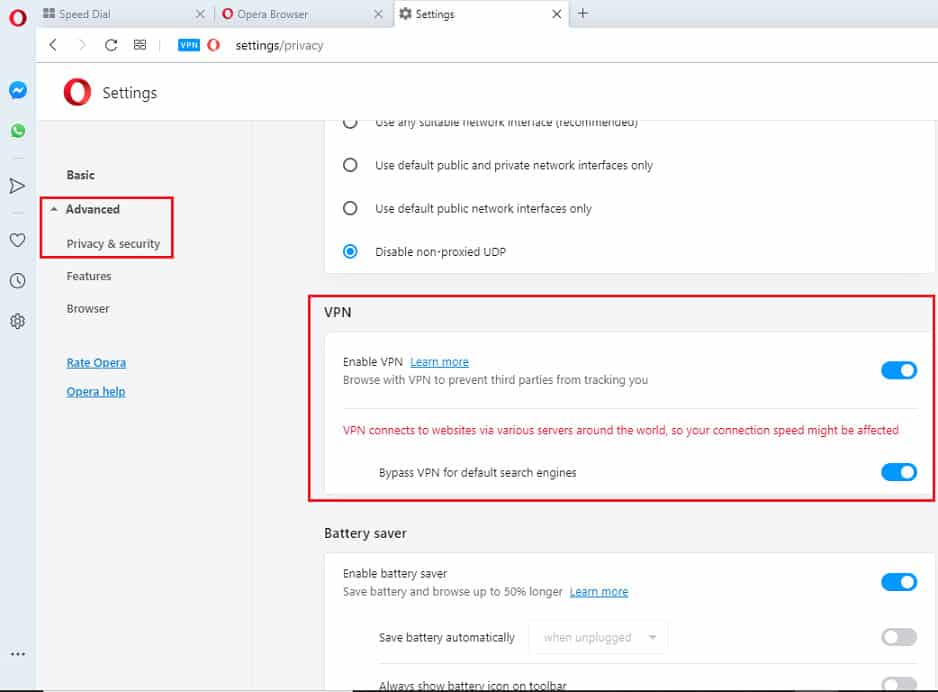 There is an option labeled Bypass VPN for default search engines. Enabling it means that as long as you are using your default search engines your search results will not be affected by the VPN.
Once Opera VPN is active you will see an icon on the address bar that helps you keep track of its status. You can switch it on and off, choose a different server location and also track the amount of bandwidth consumed.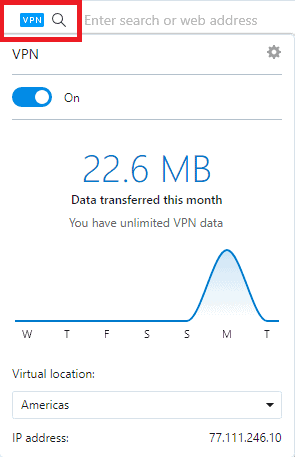 The biggest downside of this VPN is that it does not provide protection outside the Opera browser. However, it also has its share of advantages.
For instance, the browser can be installed on all the popular operating systems which means the VPN can be used on unlimited devices. Well, except iOS devices.
Also, although this VPN is completely free it does not come with all the shortcomings I mentioned earlier in the post.
It offers decent speeds, you don't have to wait for long periods to connect to their servers and most importantly, Opera VPN can unblock Netflix US.
It also helps block multiple tracking cookies on your browser and will help you protect your browsing activities when on unprotected networks.
Pros
It's completely free
Unblocks Netflix US
Easy to use
Offers unlimited bandwidth
Cons
Unavailable for iOS devices
Limited only to the Opera browser
How do free VPNs make money
For the most part, the free VPNs are not meant to make money. They are supposed to be an incentive that motivates you into buying the premium product. Of course, it's not always guaranteed that the free users will upgrade so some of the VPN services have opted to monetize their free offering.
This is now where you start seeing ads on your VPN application. It is annoying but it is harmless. Almost all free applications rely on ads to meet their operating costs.
It's the second money-making scheme that we are against. This is where a VPN service stores your user data and sells it to the highest bidder. Unfortunately, it's a price you should be willing to pay to access free services.
There is no way to guarantee that this does not happen with the paid VPNs but at least they are making money off subscription fees and are, therefore, less likely to resort to dubious money-making methods.
I will go ahead and recommend two premium VPNs that you should definitely consider to avoid all the security worries while also enjoying all the important VPN features.
The Best Paid Alternatives
1. PrivateVPN – Most Affordable
You won't hear a lot of experts talk about this VPN and it's really surprising because it ticks all the right VPN features. PrivateVPN is based in Sweden and that is the first affirmation you need. Here there are no mandatory data retention laws and hence the VPN service is not obligated to log your user data.
Moreover, PrivateVPN uses OpenVPN connection protocol by default which when combined with AES 256 bit encryption provides iron-clad security that even the NSA is yet to crack.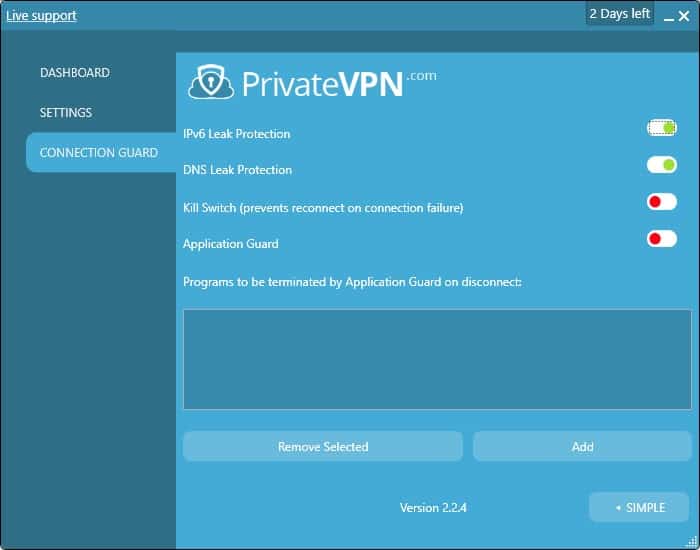 On the downside, this VPN only comes with a little over 150 servers but, they have done a great job of distributing them over 60 countries. What's more, the VPN performed greatly in terms of speed which is the one area that would be affected if the servers were inadequate.
PrivateVPN is also one of the few remaining VPN providers that can unblock Netflix and the other streaming services. And it's not just limited to Netflix US. It can also unblock other regions like Canada, Australia, France, and Germany.
When testing the VPN, I was able to stream a whole TV show episode without buffering. It took longer to load but once it started playing then I had no complaints.
PrivateVPN is compatible with all the popular operating systems including Linux. It can also be configured on a router which will consequently help you protect unlimited devices and bypass the 6 maximum devices cap imposed by this vendor.
PrivateVPN does not have a free trial but it offers a 30-day money-back guarantee. During this period you can test the product and if it does not match your expectations then you can request a refund.
Read Full Review here.
Pros
Does not store sensitive user data
Can unblock Netflix and other streaming services
Great streaming speeds
Very affordable
Cons
No. of servers could be increased
No free trial
2. ExpressVPN – Best Overall
I have tested and recommended multiple VPN providers over the years but none has managed to outrank ExpressVPN. Any VPN use case you can think of and ExpressVPN will most probably be the best for the job.
So, what makes it so great. A lot of reasons but if I was to pick one, then I would go with unmatched speeds. All VPNs are guaranteed to slow down your connection speeds due to encryption and the additional routing of data through the VPN servers.
However, with ExpressVPN it is so insignificant that you will barely notice its there. It allows you to enjoy uninterrupted streaming, fast download speeds, and unparalleled online gaming experience. All without compromising your privacy or security.
Speaking of which, this VPN is compatible with OpenVPN connection protocol which is further reinforced through AES 256 bit encryption. Not even your ISP can monitor your online activities. It also supports other protocols such as IKEv2 and L2TP which are not as secure as OpenVPN but provide better connection speeds.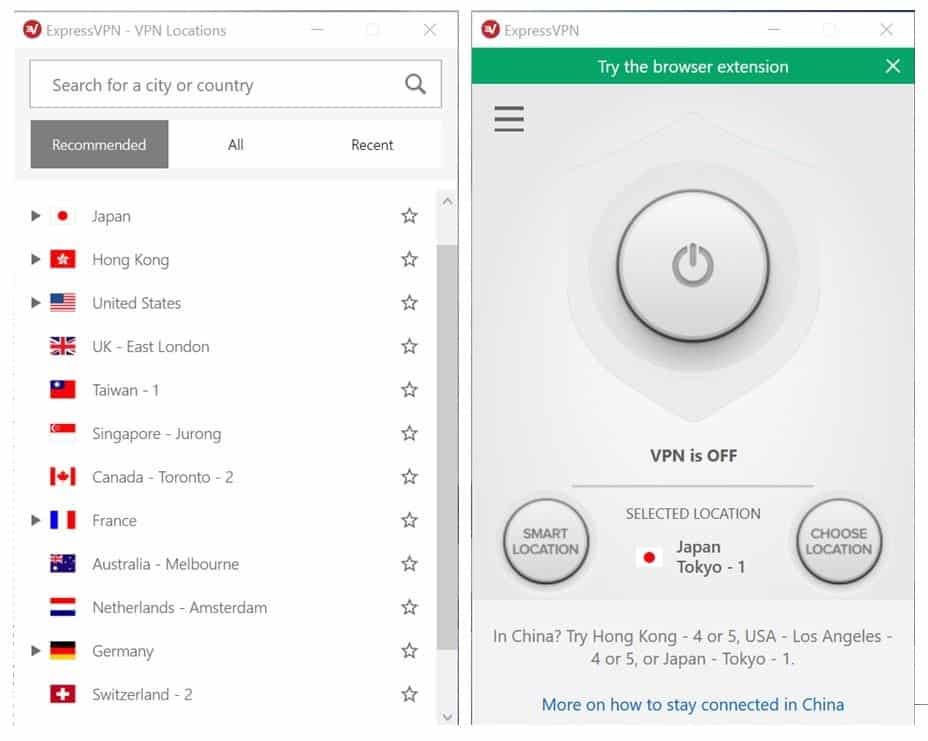 ExpressVPN has over 3000 servers in 94 countries and one benefit of this is that you don't have to worry about connection problems that may result from server congestion. Also, it means you can easily find a server that is nearest to you which will result in better speeds because your internet traffic does not have to travel far to reach the VPN servers.
The other thing that makes ExpressVPN stand out from all the other vendors is its consistency in unblocking geo-restricted entertainment content. The various streaming services have come up with techniques to identify and block VPN connections and this has affected several VPN services. Not ExpressVPN though.
ExpressVPN does not also come with a free trial but it offers a 30-day money-back guarantee. Use this period to test and familiarize yourself with the product. If it does not live up to your expectations then you can request a refund.
Read Full Review
Pros
Excellent streaming speeds
Widespread server locations
Can unblock Netflix and other streaming services
Strong security features
Conclusion
Let's conclude with some of the key takeaways from everything we have discussed. First, never trust VPNs that provide completely free services unless they have a clear cut money-making scheme.
Two, there are several free VPNs you can trust but they will only be great for normal browsing. The various limitations such as limited bandwidth and limited data allocation make them unsuitable for activities such as streaming and torrenting.
Thirdly, you can never be too sure about your security and privacy as long as you are using a free VPN. You are better off with a paid VPN. I understand that your budget may be a little tight and that is why I included one of the most affordable VPNs you will find in the market.
Nevertheless, if you the money to spare, then ExpressVPN is the best investment you will ever make in regard to your security. Not to mention it will give you access to unlimited entertainment content that would otherwise be unavailable due to geo-restrictions.
And that is is all we have on free VPNs. Hopefully, you are now better positioned to pick the best VPN provider.